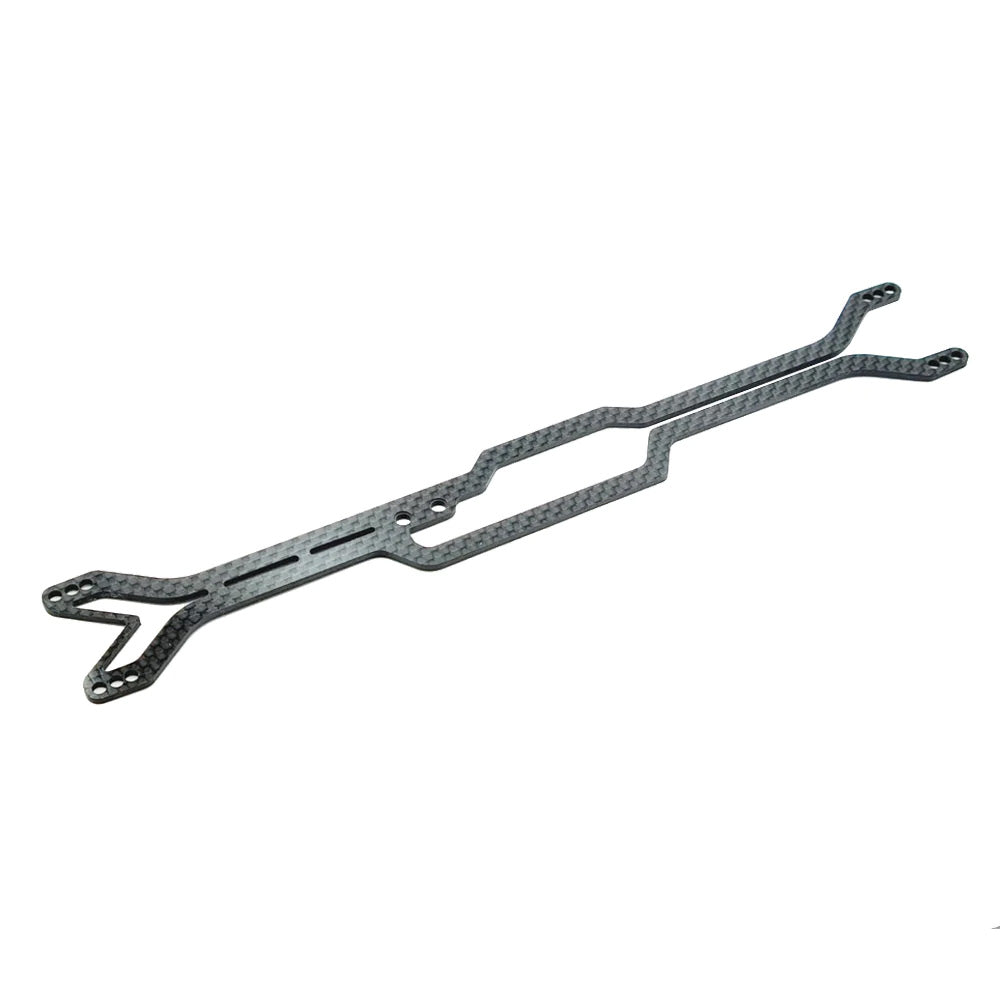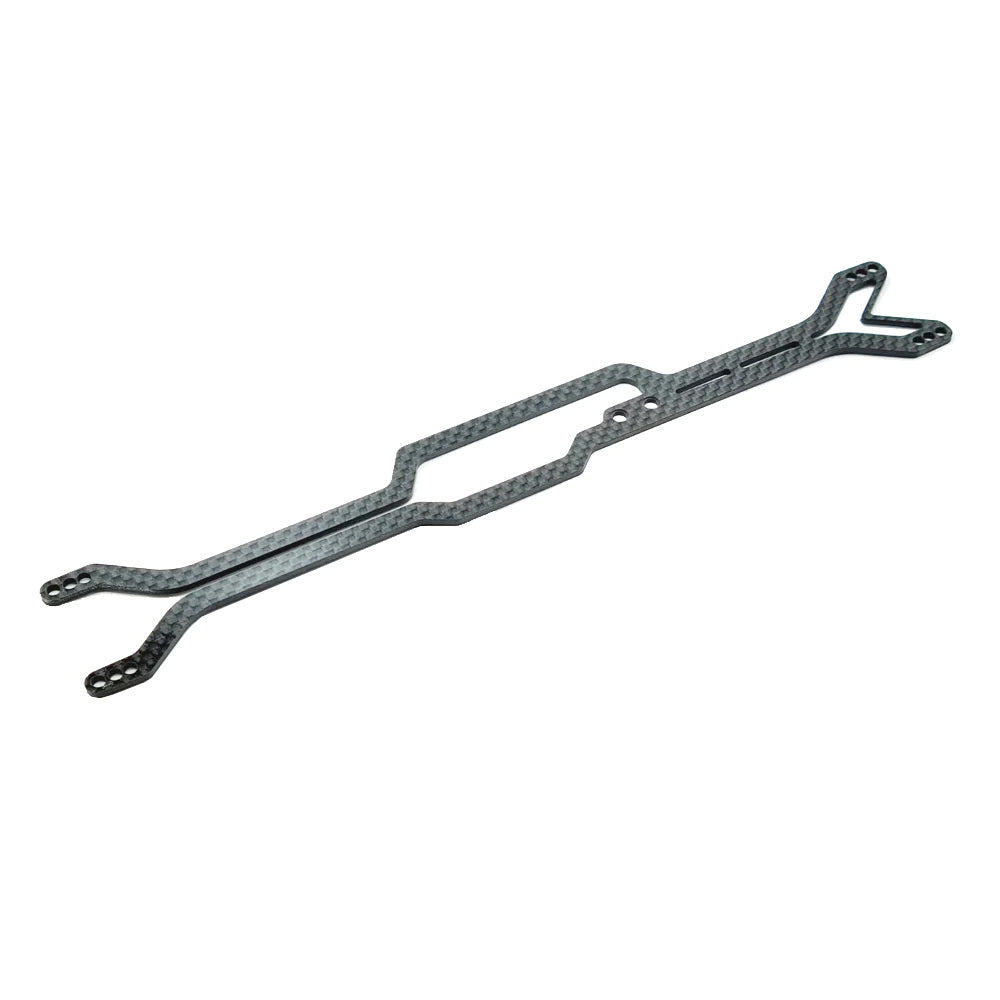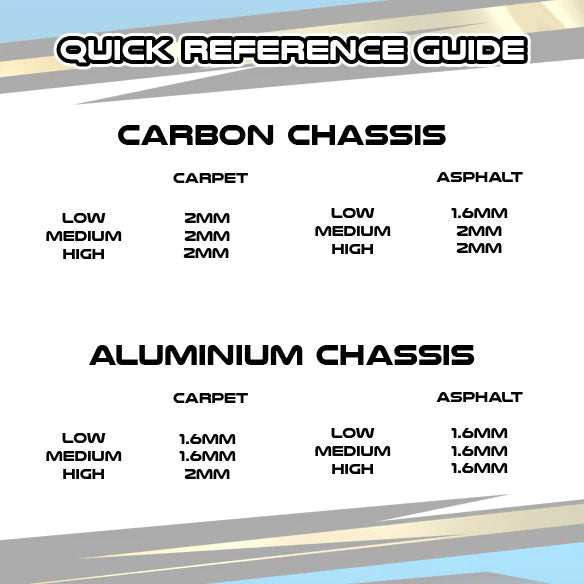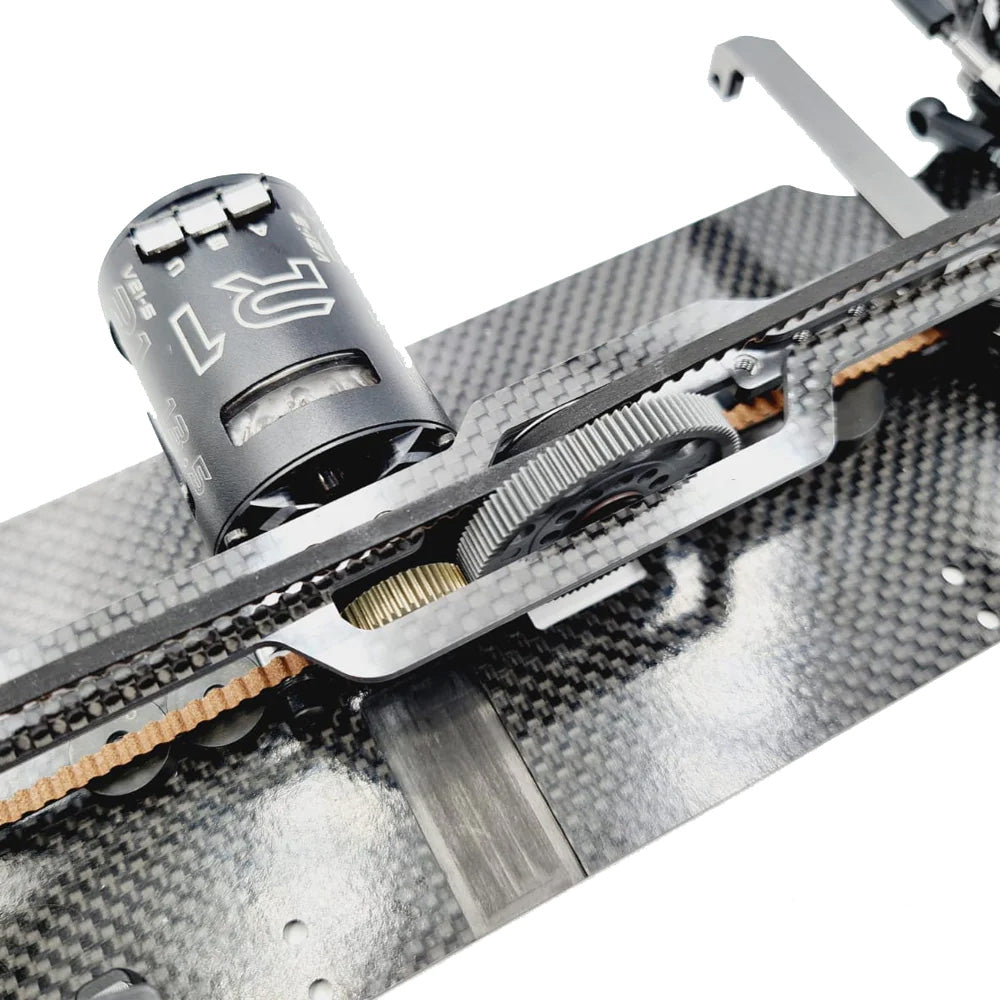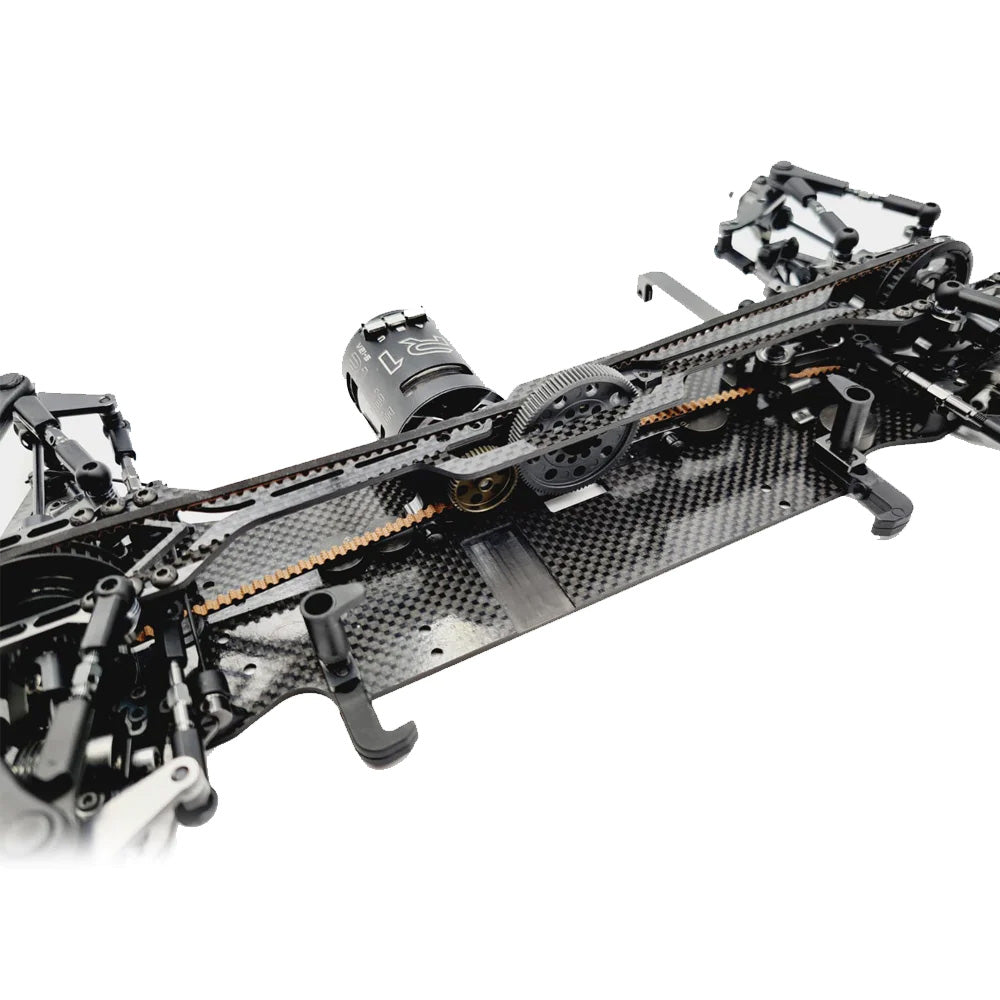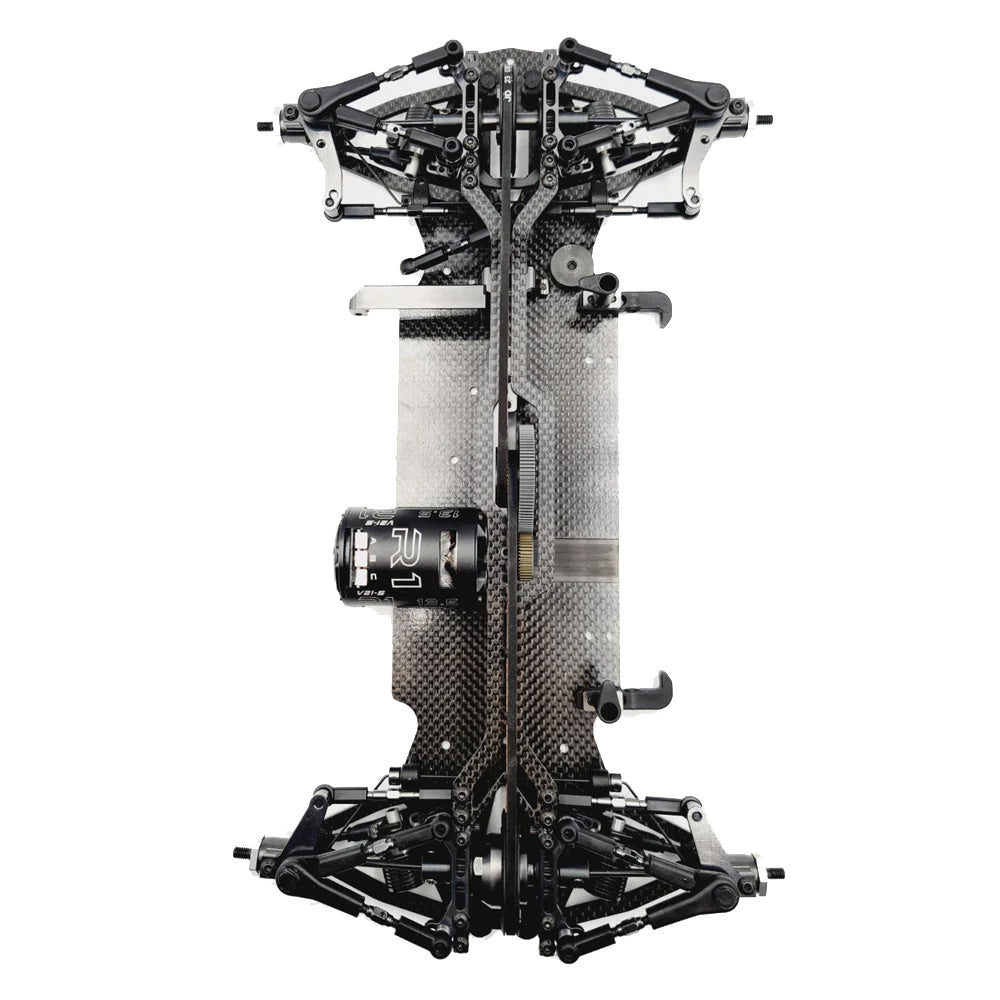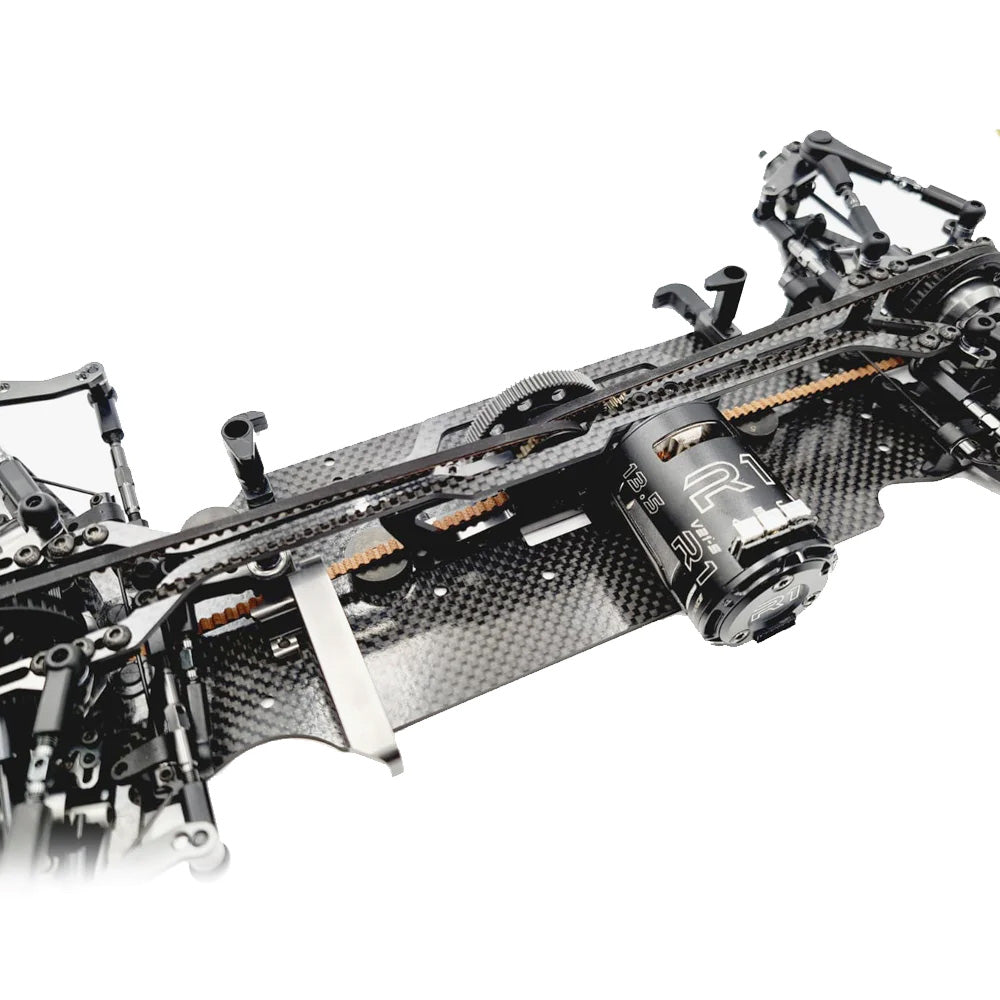 RC MAKER SlimFlex 1 Piece Carbon Fiber Top Decks - A800R/MMX
Product Sku:
RCM-MMX-SFT16
Introducing the RC MAKER SlimFlex 1 Piece Top Decks for the Awesomatix A800R or A800MMX!
The SlimFlex 1pc is the most conventional top deck style for mid motor touring cars. Offering extensive front flex due to the split design to go around the belt, it shifts the flex point forward substantially, making the car more aggressive. Because of this, our new SlimFlex top deck shines on tracks where fast direction change is required, with many tight hairpins and chicanes. 
The top deck has been optimized for all classes, allowing even the biggest of pinions to be used, thanks to the right side of the top deck being joined further backwards, behind the peak of the pinion.
We have included two flex screw holes, and extended the slot right up through the rear hole. Our testing has indicated there is no use for this rear hole in this configuration, due to the rear already being so stiff relative to the front. The top deck attaches to the motor mount via the standard Awesomatix ST019 screws, which allow the top deck to pivot on top of the motor mount.
The rear of the top deck features our signature "V" bulkhead flex brace, which allows a medium flex between the bulkheads and from testing has proven to provide the best balance of traction and steering. The rear also features flex tags which can be cut, in order to further increase the flex of the top deck at the rear, adjusting the balance of the car.  
Developed with some of the fastest drivers in Australia, Europe and USA, we are confident you will enjoy the benefits the SlimFlex 1piece top deck has to offer. 
Between this SlimFlex 1pc, CentraFlex 1pc and SlimFlex 2pc Top decks, you'll be covered for any track or condition!
Features:
Increased steering and direction change, particularly helpful on small tight tracks
Direct fit onto Awesomatix A800 MMX 
Uses original ST019 Flex Screws for motor mount flex adjustment
CNC machined in-house from high quality Carbon Fibre