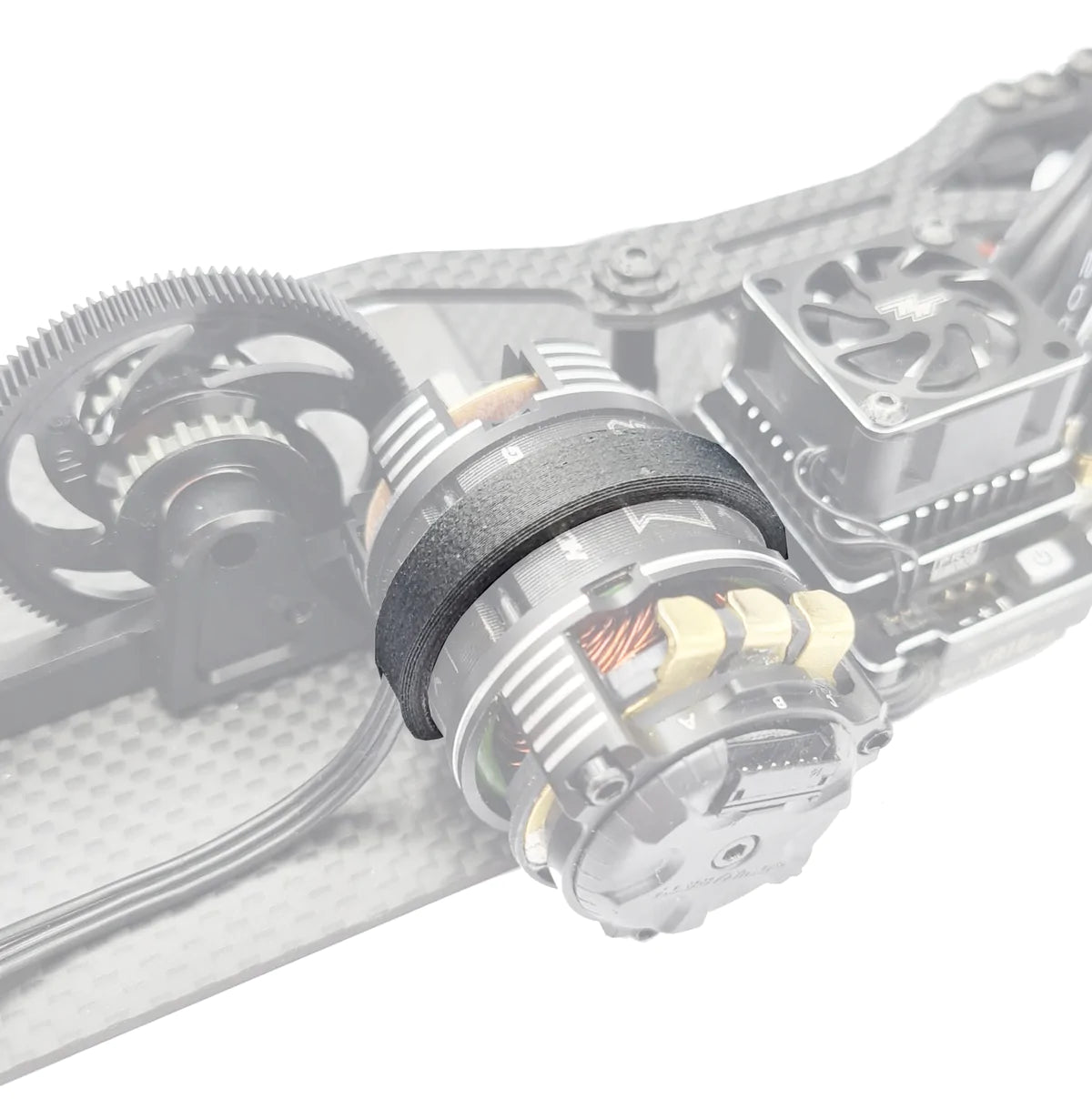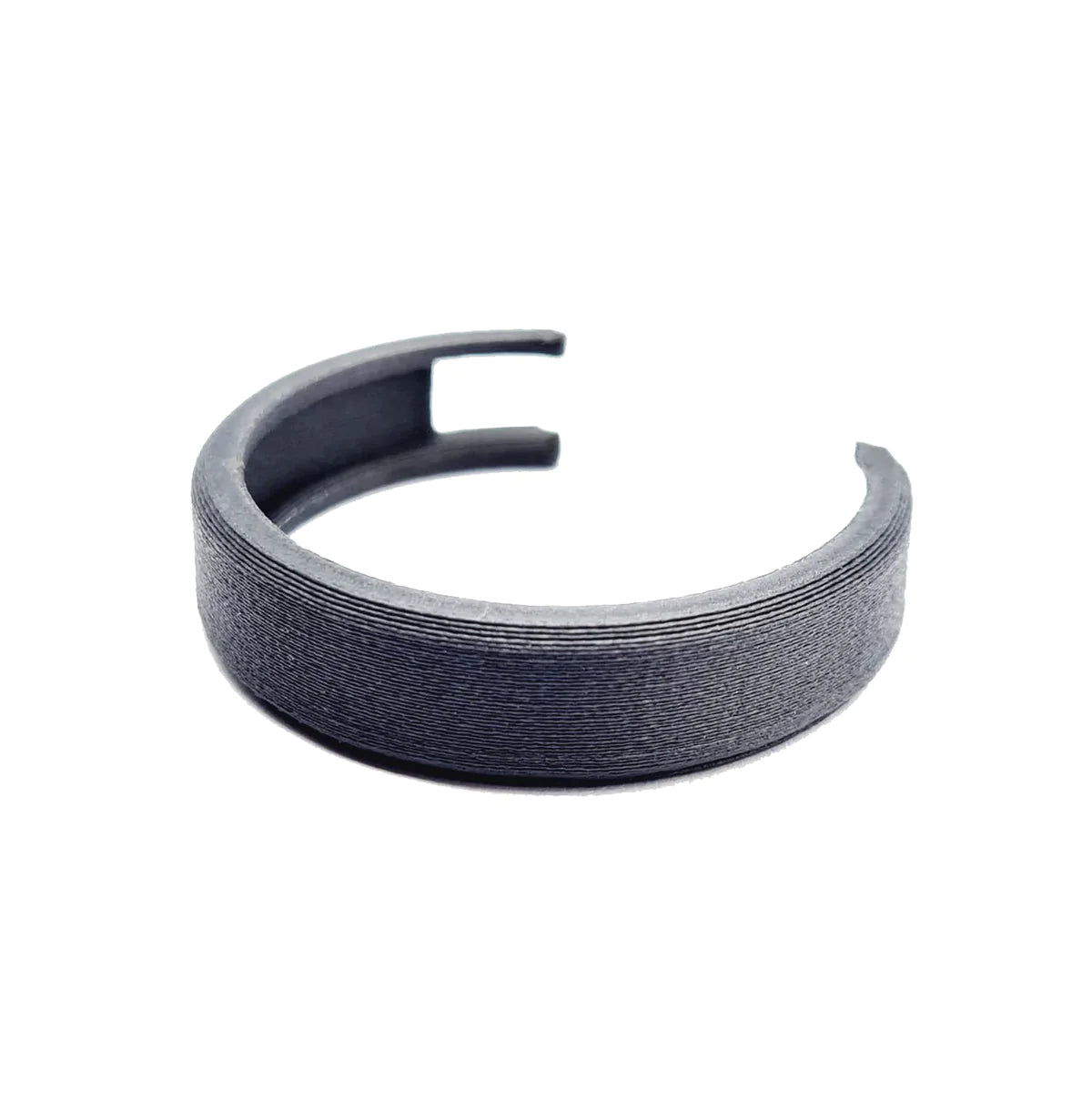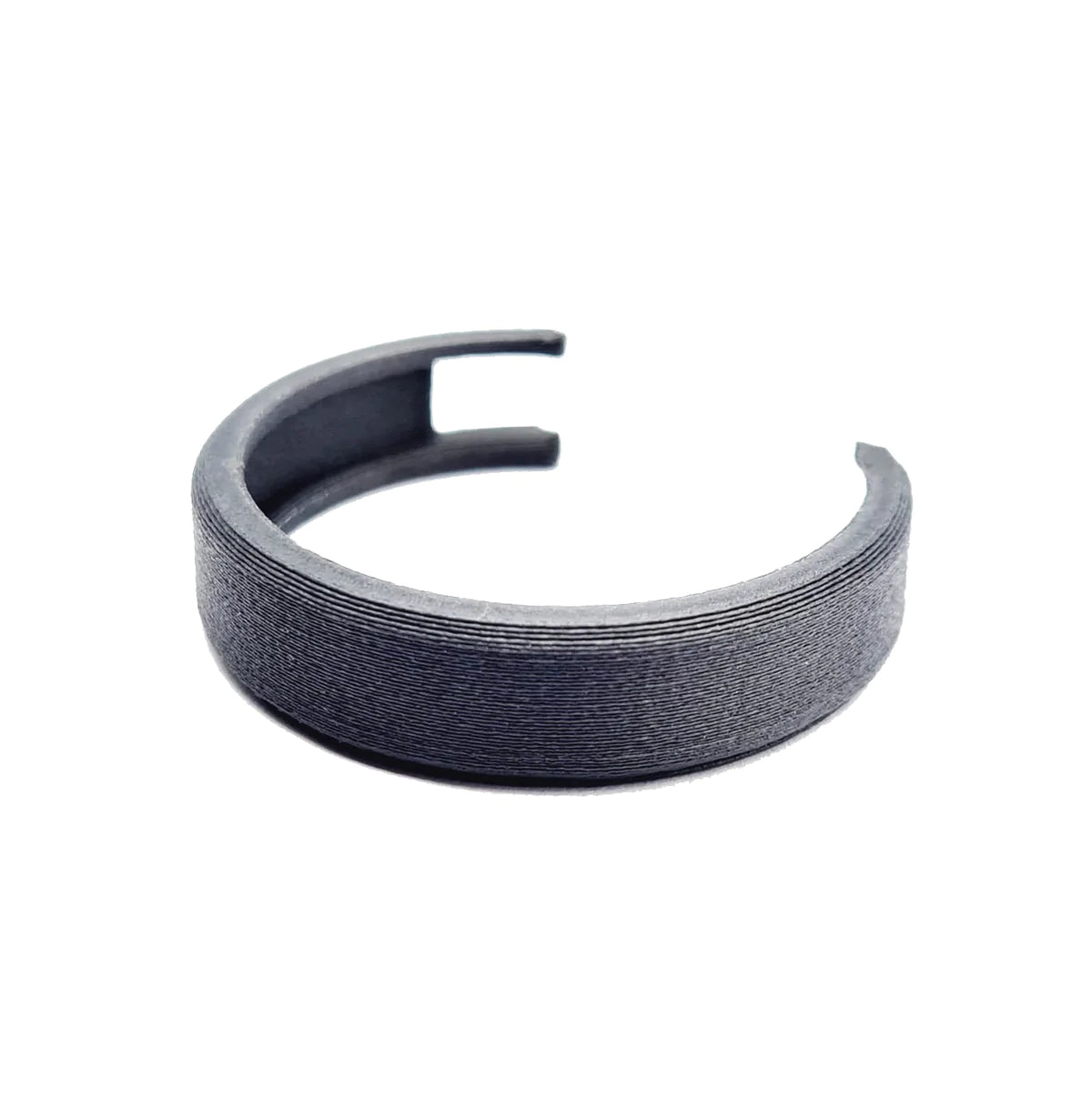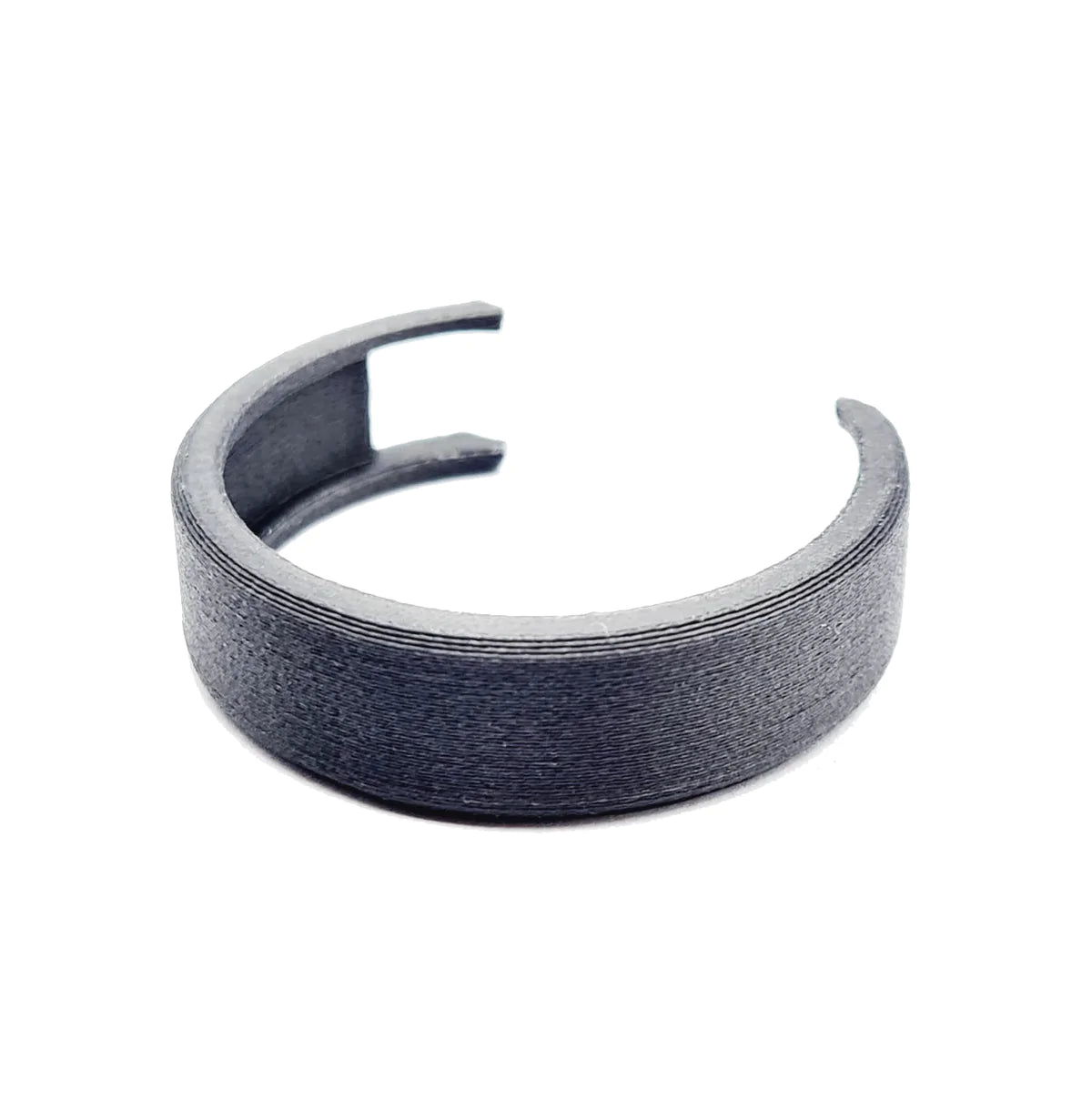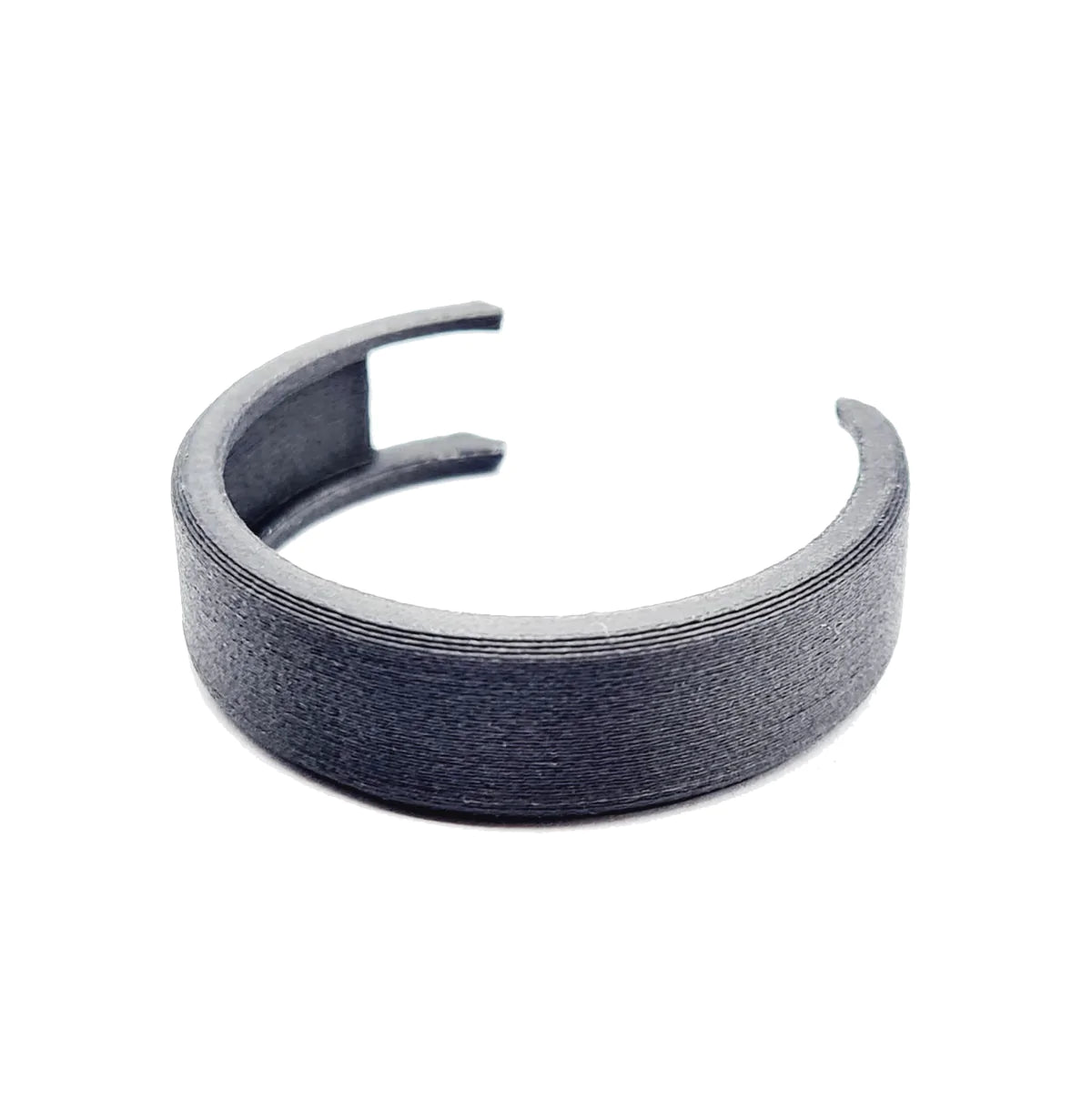 RC MAKER 3D Pro ESC and Fan Wire Route for Mid-Motor TC
Introducing the RC MAKER over-motor wire route for your mid motor touring car! Mid Motor wiring is harder than ever, and not made any easier by the lack of room under the motor or motor-mount for your fan and ESC/Fan Wires! Over the top is the only way, and it's not pretty…
Using the latest High Temp FDM Printing Technology, we have manufactured an extremely robust, durable, heat resistant and ultra lightweight option for you to clean up the wiring on your chassis! Featuring advanced PA-12 Nylon/Carbon material, these wire routes will stand the test of time clipping to your motor and keeping your wiring neat and in line, no matter what brand chassis you run, or what motor!
We present 4 different routes to suit all motors and wiring jobs. We have narrow and wide options for either routing just your ESC Cable only, or a wider version which accommodates the ESC and fan wire directly to your ESC for maximum voltage.
We also have small and large diameters to suit the motor you're using. Small diameter for exposed stator motors like Hobbywing, and larger diameter for normal sized motors with a full case and an enclosed stator such as R1 Wurks.
Clean up your wiring today with our Clip-on Mid Motor Wire Route!
RCM-EWS-1:

 

Exposed Stator Wide (fits ESC & fan wire)
RCM-EWS-2:

 

Exposed Stator Narrow 

 

(fits ESC or fan wire only)
RCM-EWS-3:

 

Enclosed Stator Wide (fits ESC & fan wire)
RCM-EWS-4:

 

Enclosed Stator Narrow

 

(fits ESC

 

or

 

fan wire only)
Features
Extremely durable and heat resistant PA-12 Carbon infused nylon material
Clips straight over your motor in seconds, and can be removed just as easily
Weights only 0.4g!
All sizes available to suit your wiring job
Completely universal, fitting all chassis and wires
Cleans up your wiring and keeps wires organised
Manufactured in house in Australia to tight tolerances