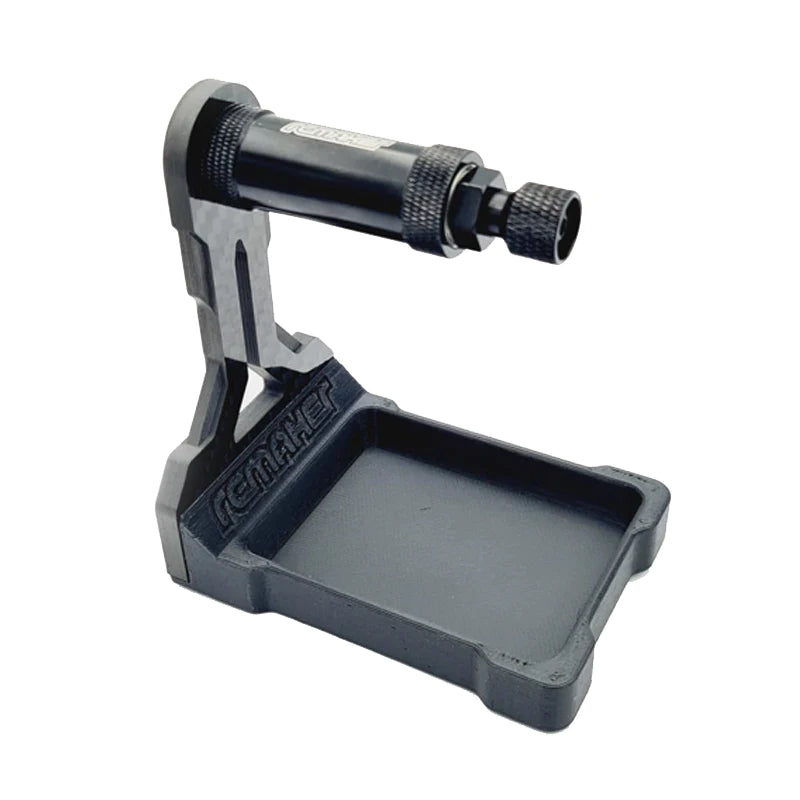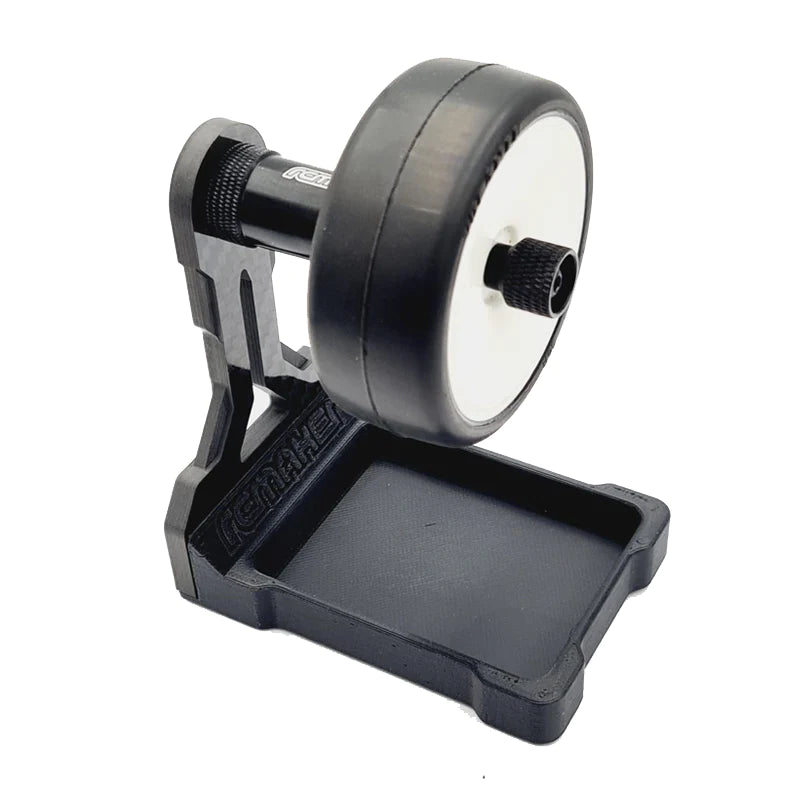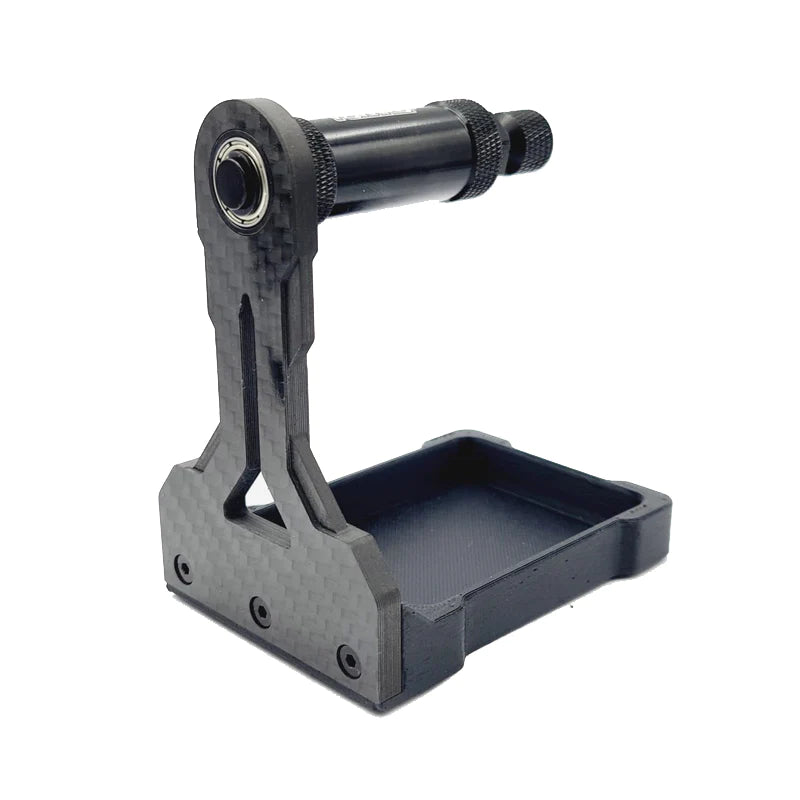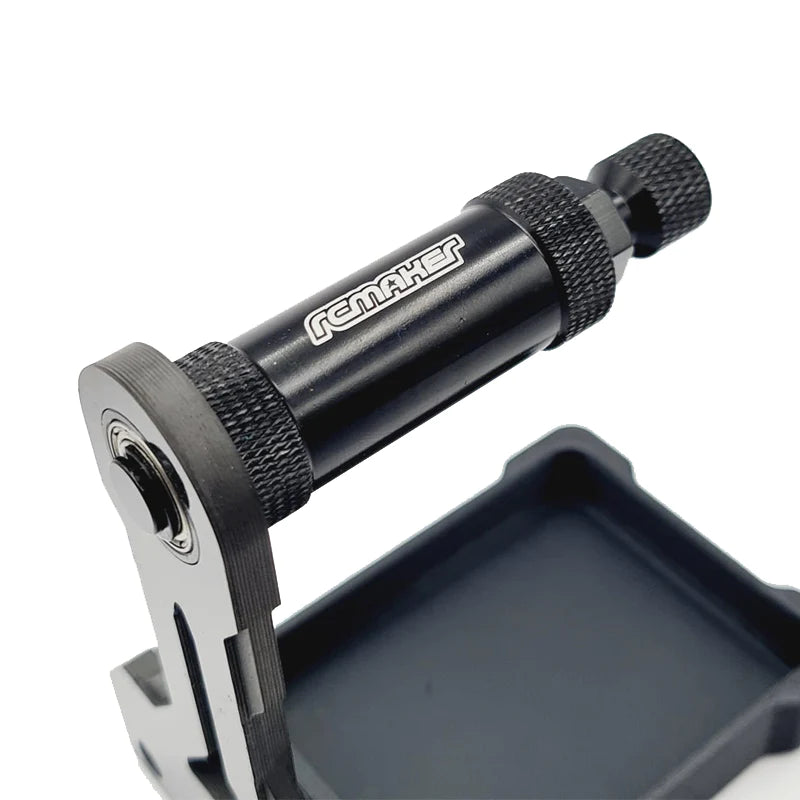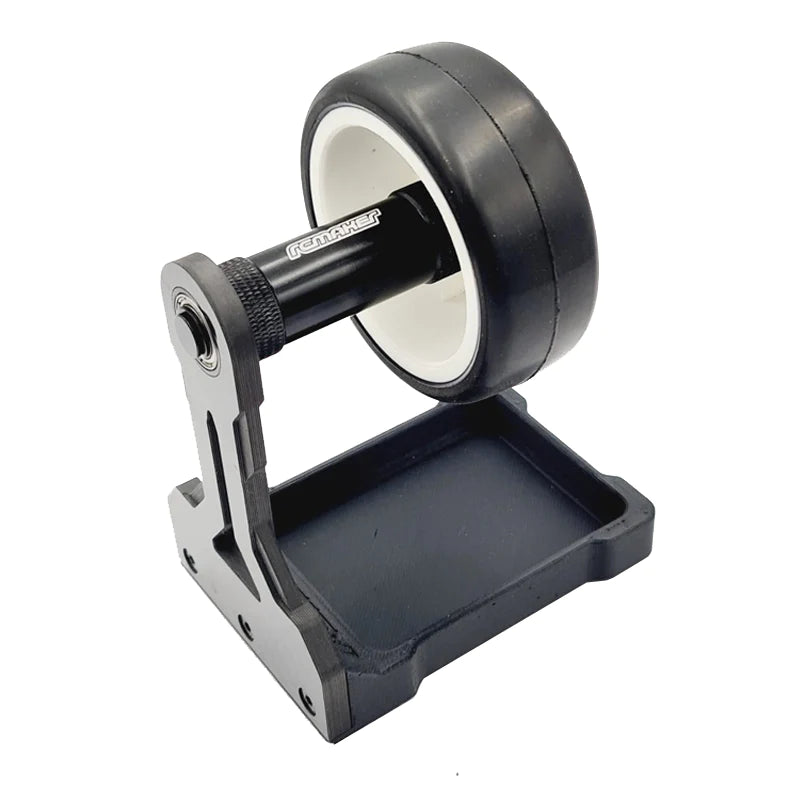 RC MAKER 3D Pro Carbon Tire Balancer - 12mm Hex fits Most 1/10 Vehicles
Introducing the RC MAKER 3D Pro Carbon Tire Balancer!
Featuring a multi-material construction of 7075 Aluminum, 5mm Carbon Fiber with a 3D Printed Base, we have managed to achieve a lightweight, accurate and slick looking tire balancer! 
Balancing Tires is essential to having a consistent handling car, even the smallest imbalance at high RPM can cause extreme vibrations through the whole car. 
The super free ball-raced axle provides minimal spinning resistance to allow the heaviest part of the tire to dip to the bottom, which should be countered by placing weight at the top. We recommend using simple blu-tack, as the centrifugal force of the wheel spinning will easily hold it in place, and it can be removed or altered as necessary. 
The base can be removed for easier packing, and features a small tray for keeping small parts in at the track.
This balancer can be used with 1/10th On-Road, 1/10th Off-Road and No Prep Drag Rims with a 12mm hex.