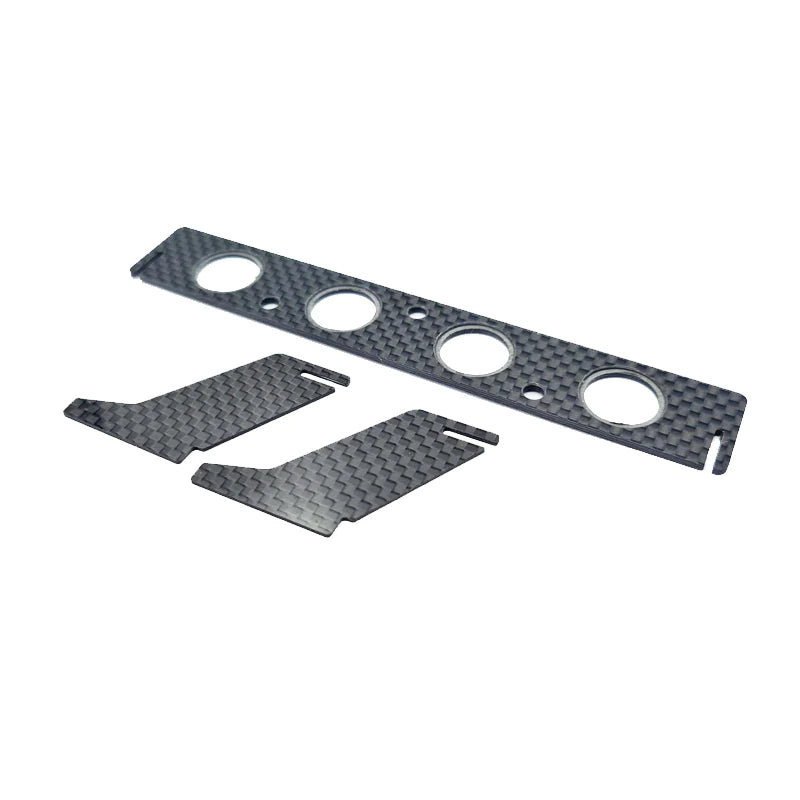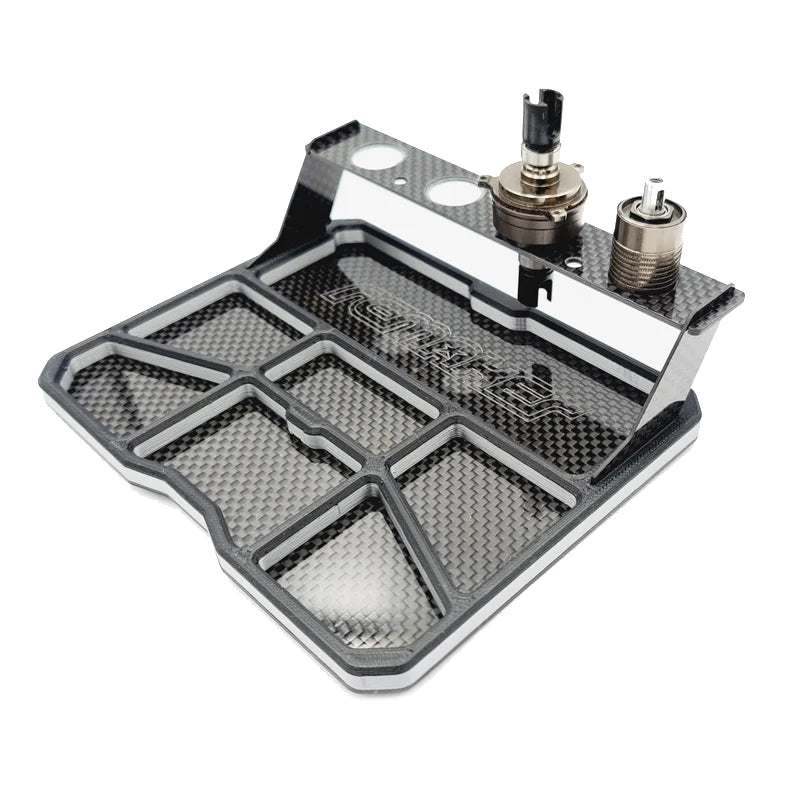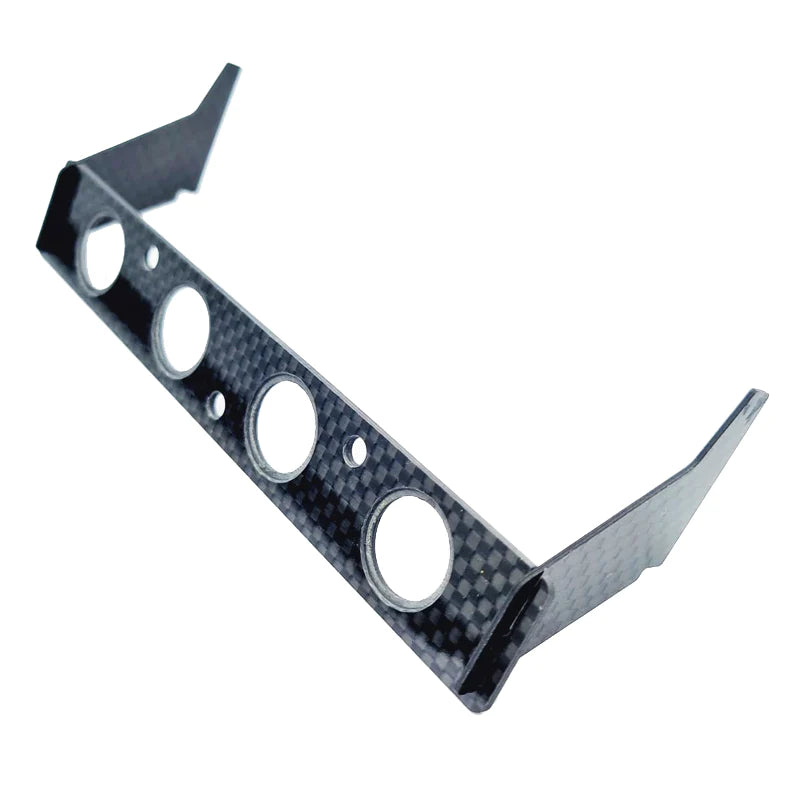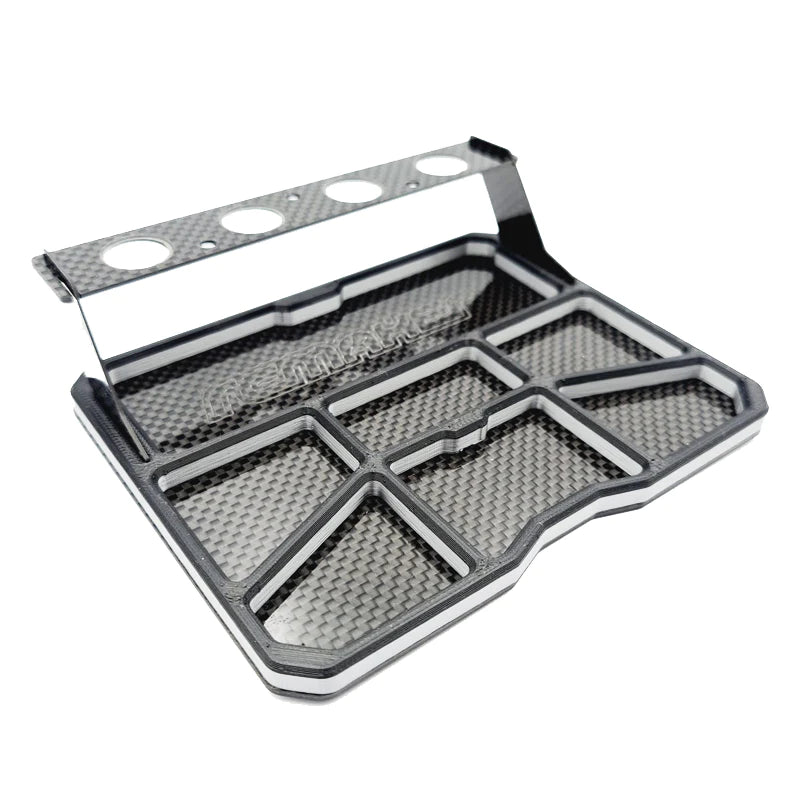 RC MAKER 3D Pro Carbon Parts Tray Rebuild Bridge - 1/10 TC
Product Sku:
RCM-3DCPT-ONR
Introducing our Carbon Fibre Bridge for our new 3D Pro Carbon Parts Tray!
This bridge slots together and simply slots into the parts tray. It's easy to attach and remove from the tray as you wish! 
Its great for holding shocks or diffs while you rebuild them. And with the carbon all being oil proof, you can easily wash it after use if you happen to get it a bit oily!
Features:
Slots together quickly and easily
Holds Shocks, Dampers & Diffs while you rebuild them
Fully water and oil proof for easy cleaning
Lightweight and compact for traveling