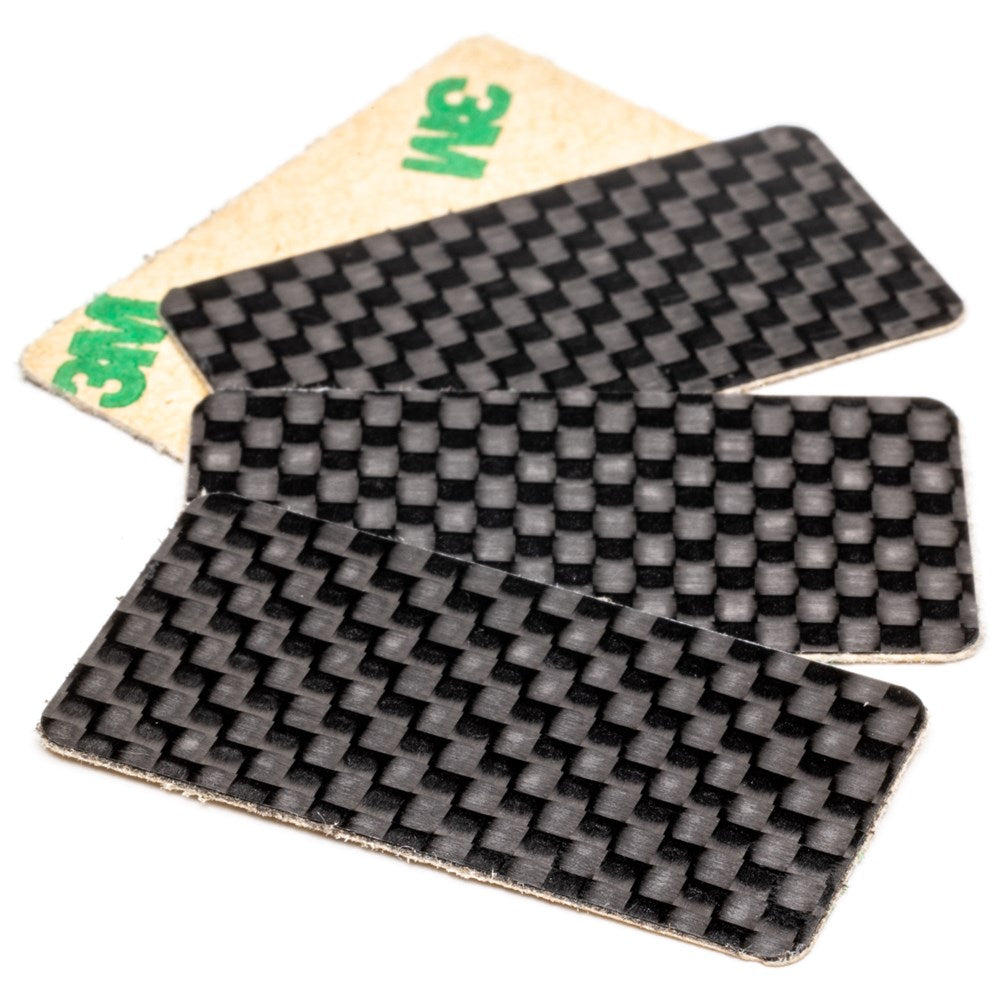 1up Racing UltraLite Carbon Fiber Winglets w/ 3M Adhesive - 1/10 EP Sedan
Reduce weight at the highest point of your cars with 1up Racing UltraLite Carbon Fiber Winglets!  Weighing under .6g for the pair, these set a new standard for lightweight winglets and the extremely thin profile reduces drag as they slice through the air.  CNC cut with 3M Extreme adhesive pre-applied make mounting easier than ever.  Rounded corners not only look great but also allow for the largest winglet possible while still getting through tech without any problems!
Pair these with our Tenfold UltraLite Wing Screws for the ultimate in Low CG minded wing accessories that will make your car look truly 1up!
Includes 4pcs.