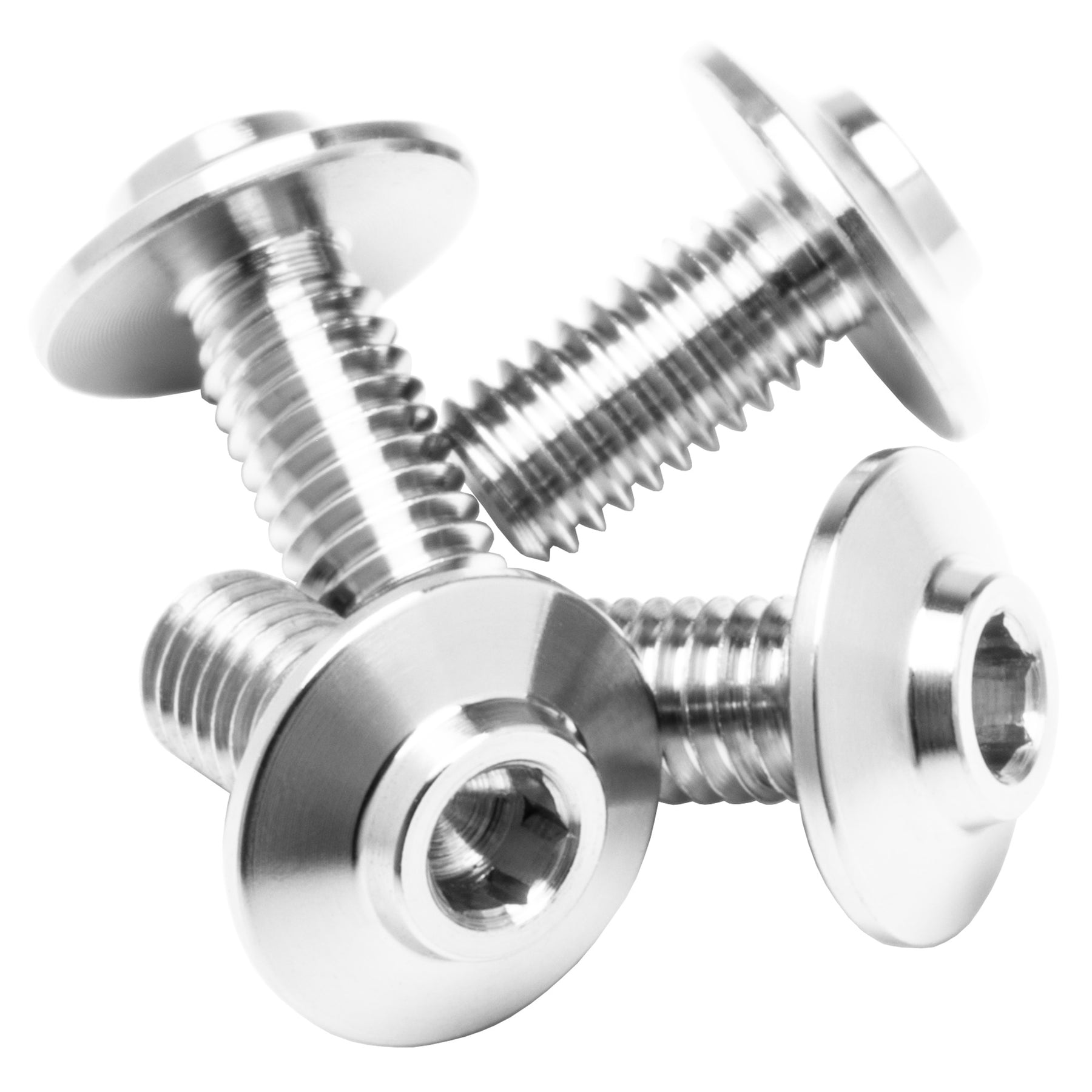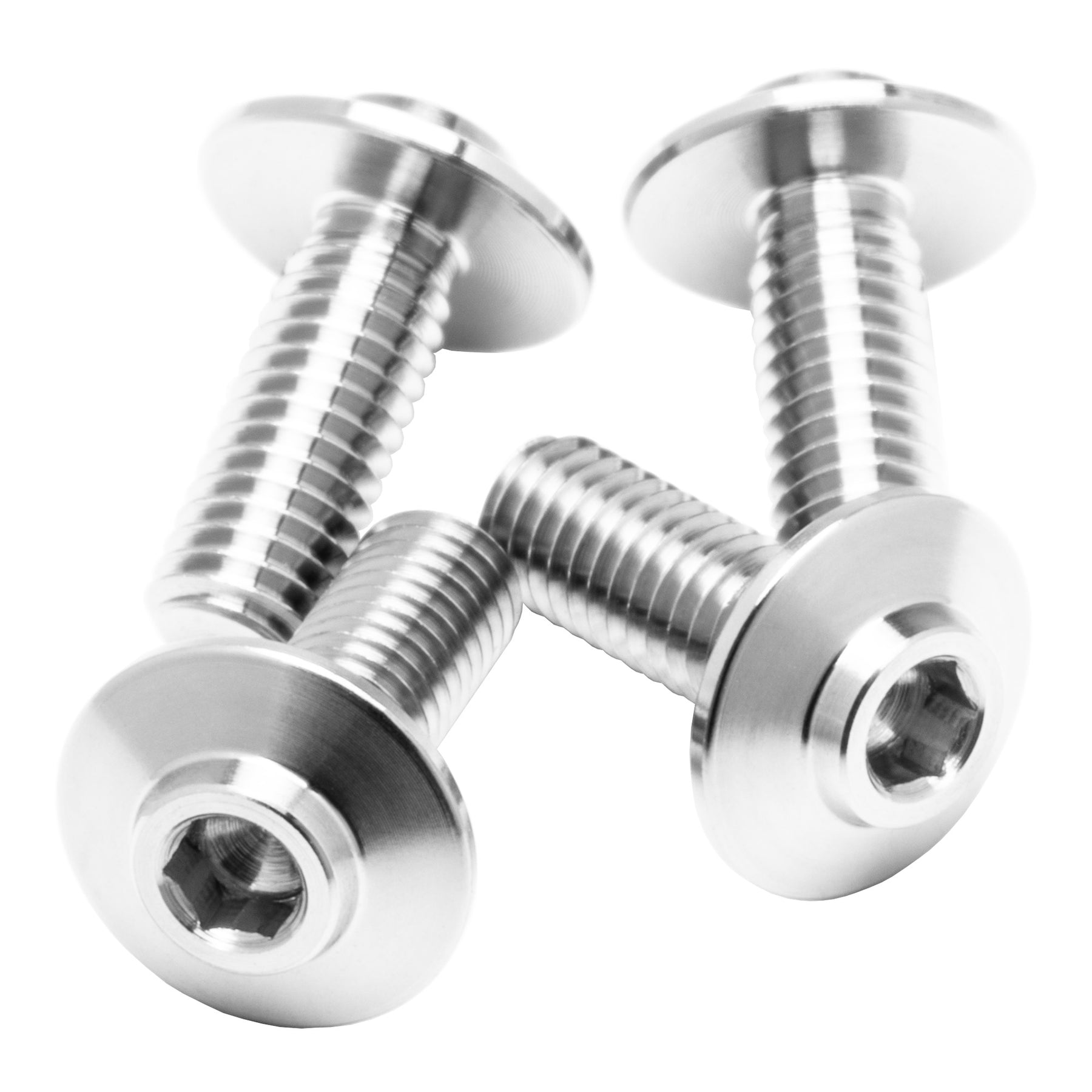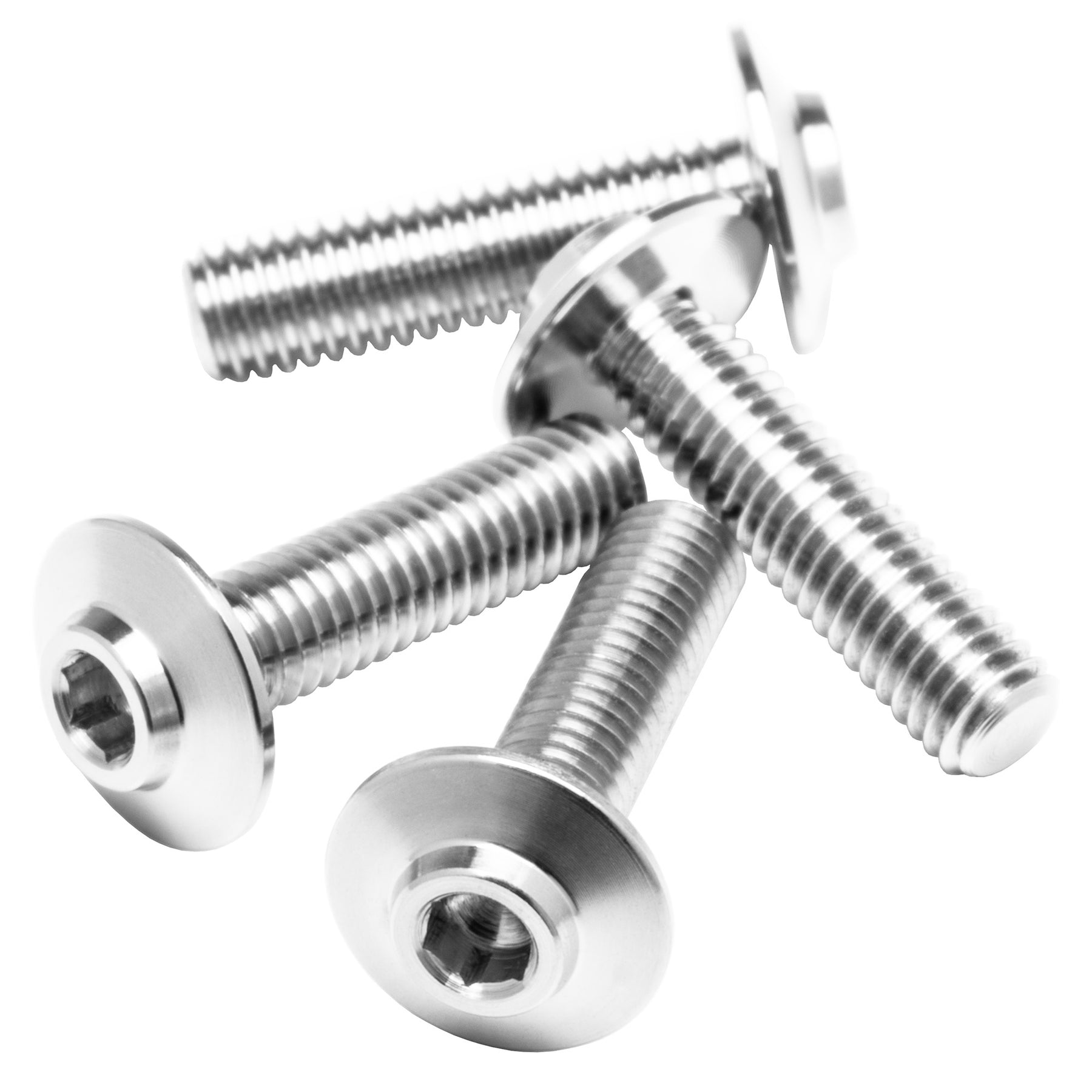 1up Racing Pro Duty Titanium Screws - Lockdown Head - 4pcs
When you're looking for added security, our Pro Duty Titanium Screws with Lockdown Head are just what you're after! Perfect for high-demand areas that typically use a screw and washer such as motors, servos, body accessories and so on. Replace the bulky setup with our extra-sleek Lockdown Head Screws for incredible strength, weight savings and a look that could only be 1up!
After years of testing samples, we've sourced the best machinists and aerospace grade 6AL4V (Grade 5) titanium available. Each screw is cut by CNC lathe ensuring the best strength and finish possible. All 1up Racing Pro Duty Titanium Hardware is made to strict standards to ensure you finish the race every time!
When you're after the best quality and performance possible, Pick 1up for your build!
Installation Note: We recommend using Genuine MIP 2.0mm Hex Driver Wrenches for the best hex engagement and fit! The majority of screw/hex failures we see is caused by over-tightening during installation. If you're having issues with screws backing out be sure to use a thread locker rather than cranking these down super tight. This ensures the hex will stay in excellent condition and your Pro Duty screws can be used over and over again for years to come.