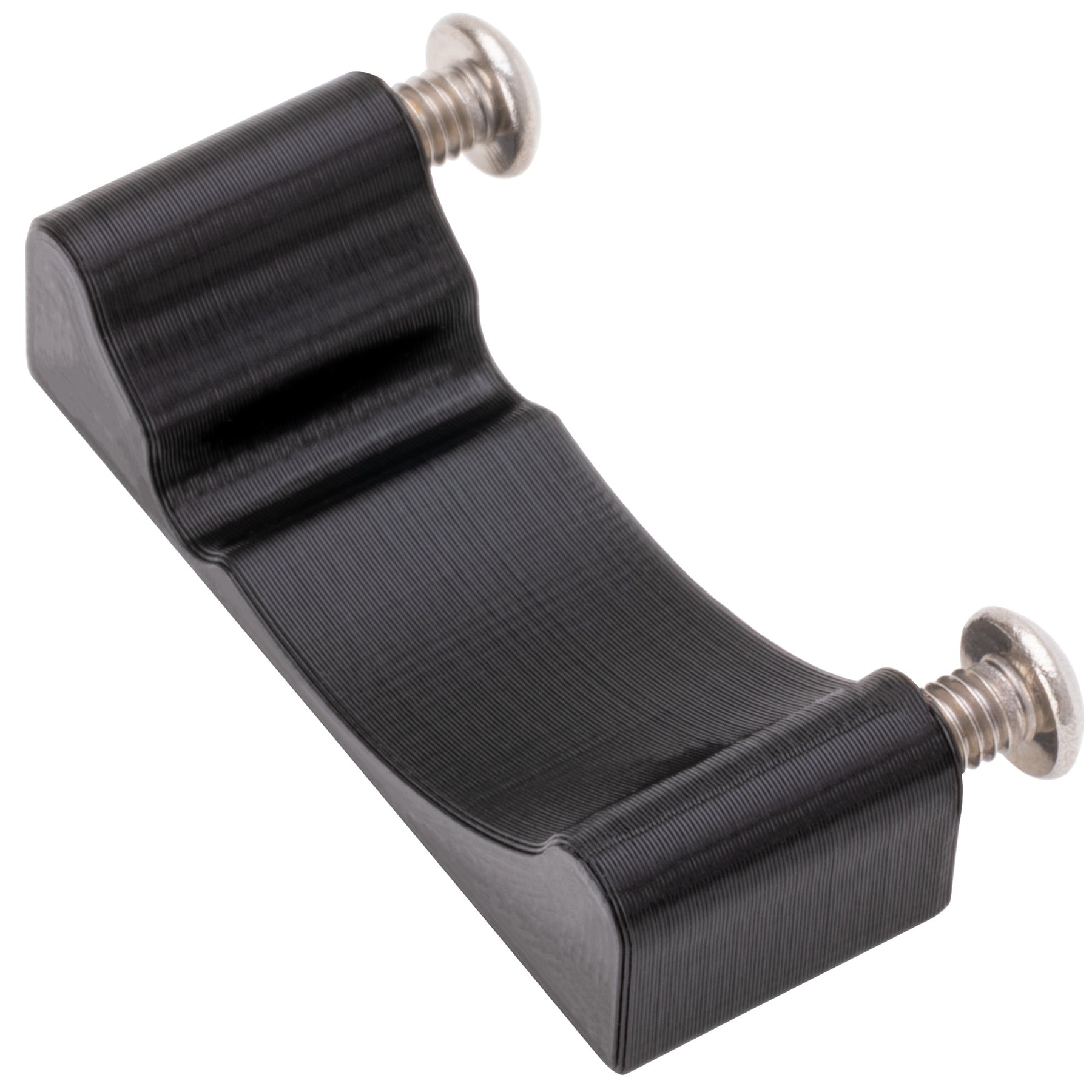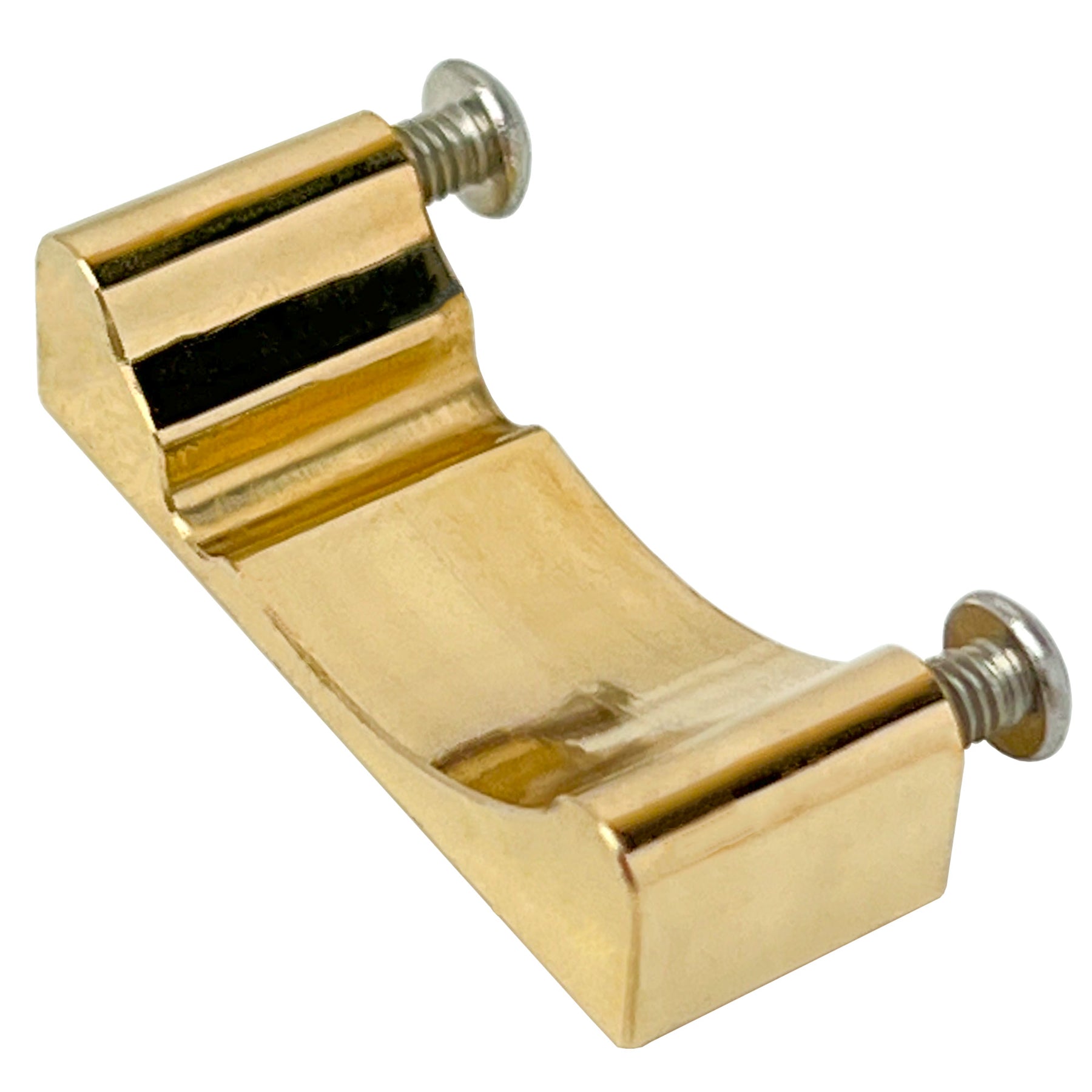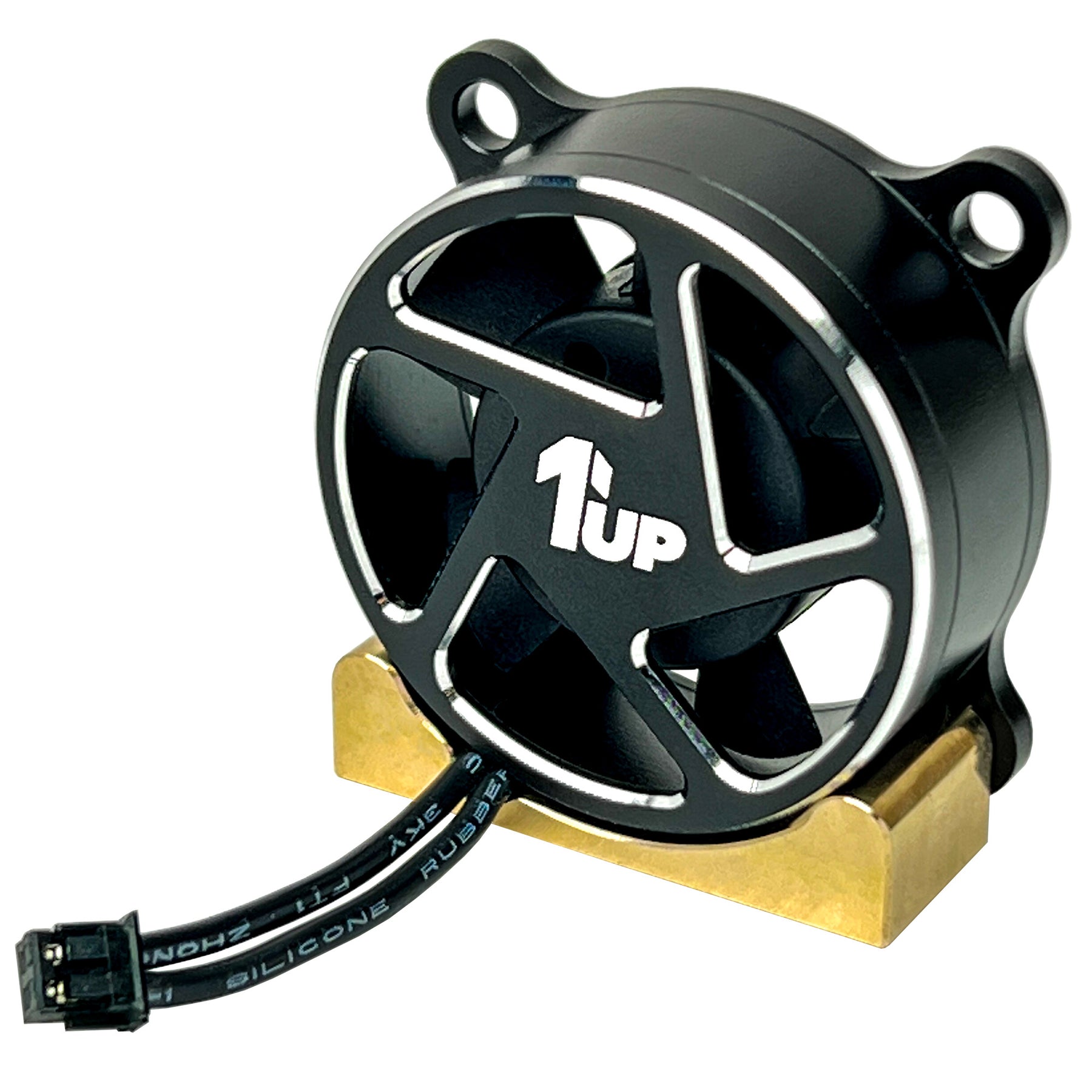 1up Racing Chassis Mounts for UltraLite High-Speed Fan
The perfect compliment for your 1up Racing UltraLite 30mm High-Speed Aluminum Fan, our Chassis Mounts allow you to easily mount your fan to nearly any car! A channel runs under the fan to keep your wiring neat and low for a super clean look.
Simply use servo tape to mount this to your chassis and use the two included button head screws to mount the fan. Rather than rigid mounts that screw to the chassis, the use of servo tape helps dampen vibrations improving the life of the fan as well.
Our Brass Chassis Mount  weighs 8.6g with hardware and keeps the weight as low as possible for improved center of gravity helping to increase stability and improve corner speed on any surface!
If you're seeking the lightest possible option, our Plastic Chassis Mount comes in at only 1.7g including hardware!