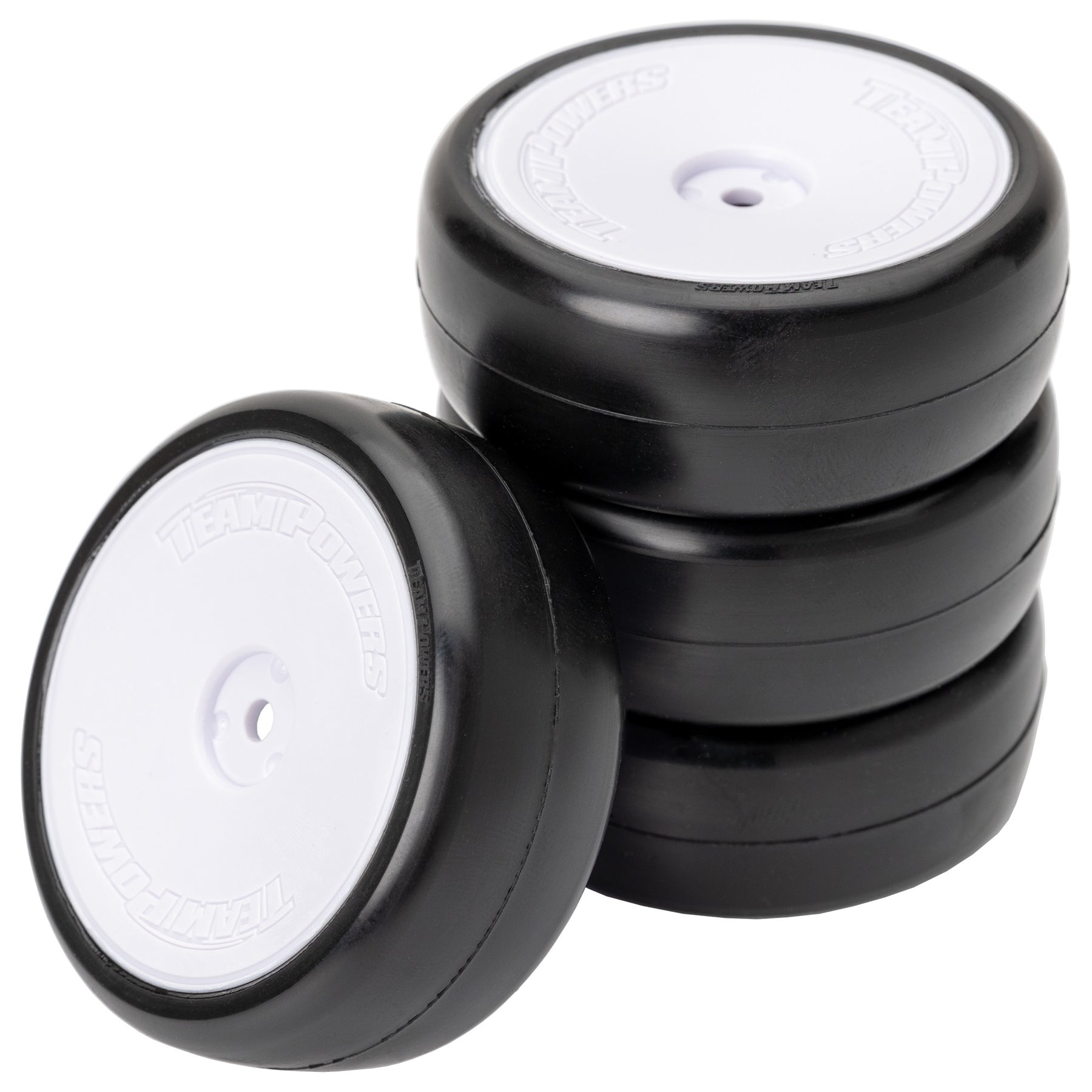 Team Powers M Compound Pre-Mounted Tires on Dish Wheels
Product Sku:
TPR-TPG3404M
The latest release from Team Powers' line of competition touring car tires is the new M compound tire! When compared to the SU these take slightly longer to break in (1 full run) but once broken in the grip stays fast and consistent for multiple runs afterwards! These are able to match or exceed the lap times set by the SU but one set will stay in it's optimum performance range for 1-2 race weekends rather than 2-3 runs!
The 36M is the Official Touring Car Spec Tire of the 2023 1up Cup! These are for practice/club racing, not marked for tech inspection and can not be used in competition at the 1up Cup!
Both compounds work well in the summer heat. The 34M is perfect when surface temps exceed 85F and the 36M starts to excel when surface temps exceed 100F. We recommend starting with the 34M and if they begin overheating during your runs switch to the 36M.
Specifications:
Includes 4pcs per package

Precision foam insert for consistent performance

Fiberglass belt molded into the rubber to prevent ballooning