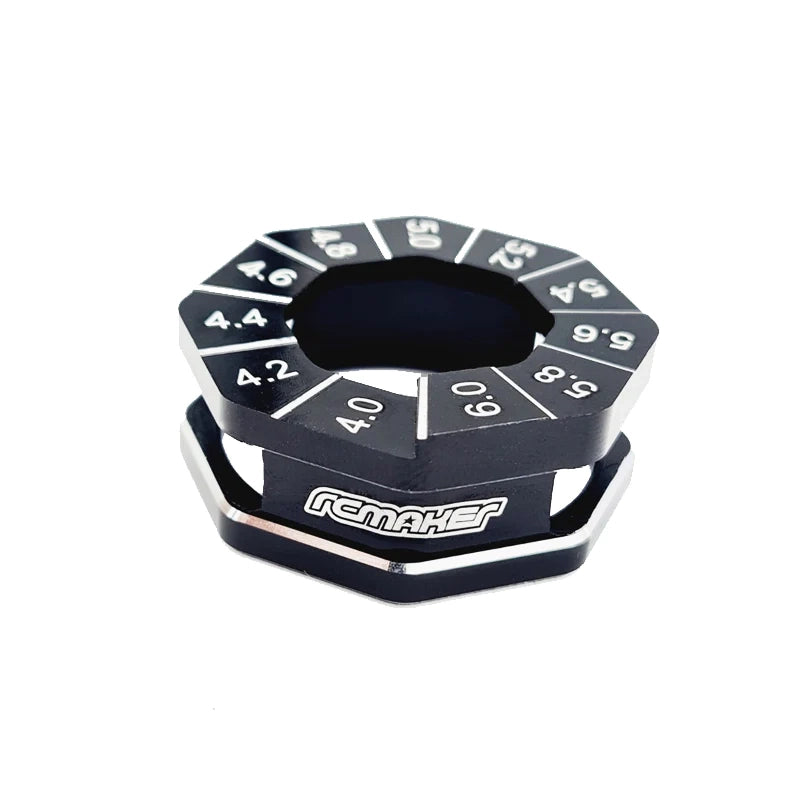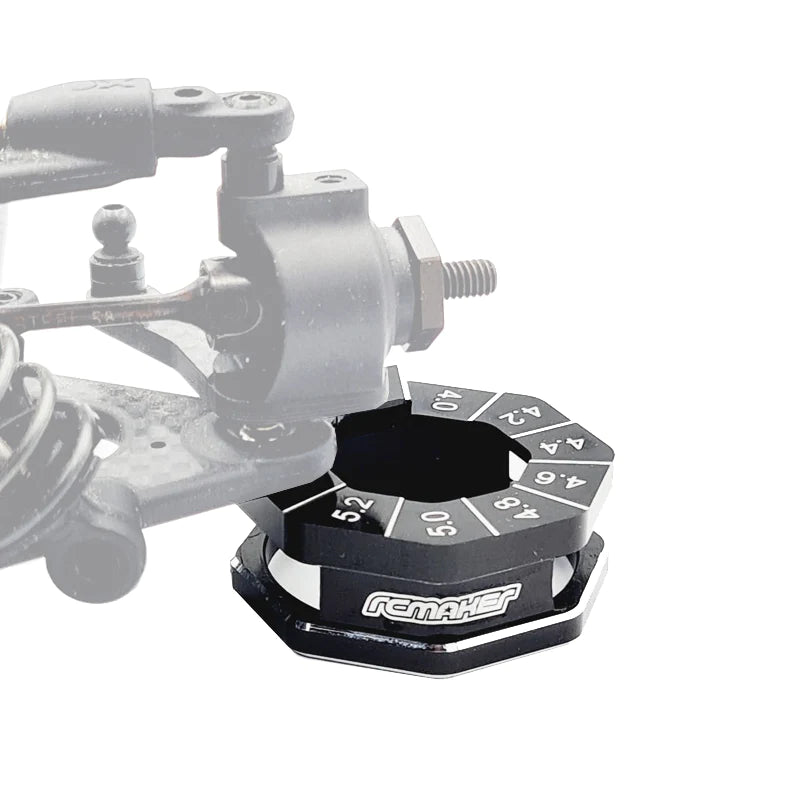 RC MAKER Ultra-Lite 7075 Octagon Droop Gauge - 1/10 EP On-Road
Introducing another staple in the RC MAKER line of setup tools, the Octagon Droop Gauge!
Our stylish octagonal droop gauge features a small footprint and large platforms to make setting droop easier than ever! Featuring 6mm to 4mm readings, it caters for most normal droop readings for touring car racing! 
The droop gauge is machined from U.S Grade 7075 Alloy, and is extremely lightweight at only 12g, and strong. It features black anodizing with silver chamfered edges, as well as a laser engraved RC MAKER logo and platform heights.
Pair with our new Aligned Droop Blocks for the ultimate droop station!