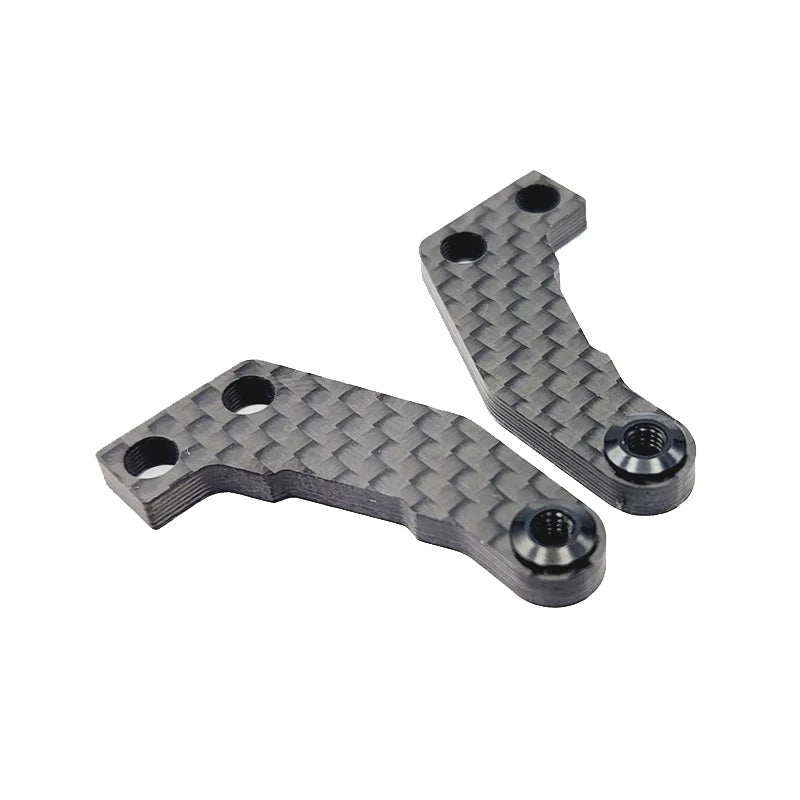 RC MAKER GeoCarbon v3 Long Rear Steering Arms - A800R/MMX
Introducing the latest evolution of the RC MAKER GeoCarbon Rear Steering Arms for the Awesomatix A800MMX, now longer!
Representing similar geometry to that of the new AM23-R arms, these longer arms are between a normal front and rear arm in length, and aim to improve the efficiency of the active rear toe. These longer arms numb down the toe change as the suspension compresses or unloads, which makes the car less volatile. This can be particularly handy on bumpy or tracks with lots of elevation changes.
Compared to the standard alloy arms, these are lighter, and offer more flex in the toe axis, which in many cases can give the car more traction
The arms feature a pressed 7075 Alu M3 Threaded Insert, which allow you to directly screw ST24/ST24M/ST24L into the carbon arms. We recommend using ST24M with these to ensure sufficient thread into the arms.

They are CNC machined from 3mm 3K Gloss Carbon Fibre, with tight tolerances to ensure perfect fit onto any version of your AM06 Hubs.
Note: These are 0.5mm thicker than kit, so ensure you adjust your outer camber link shims under ST03 accordingly.