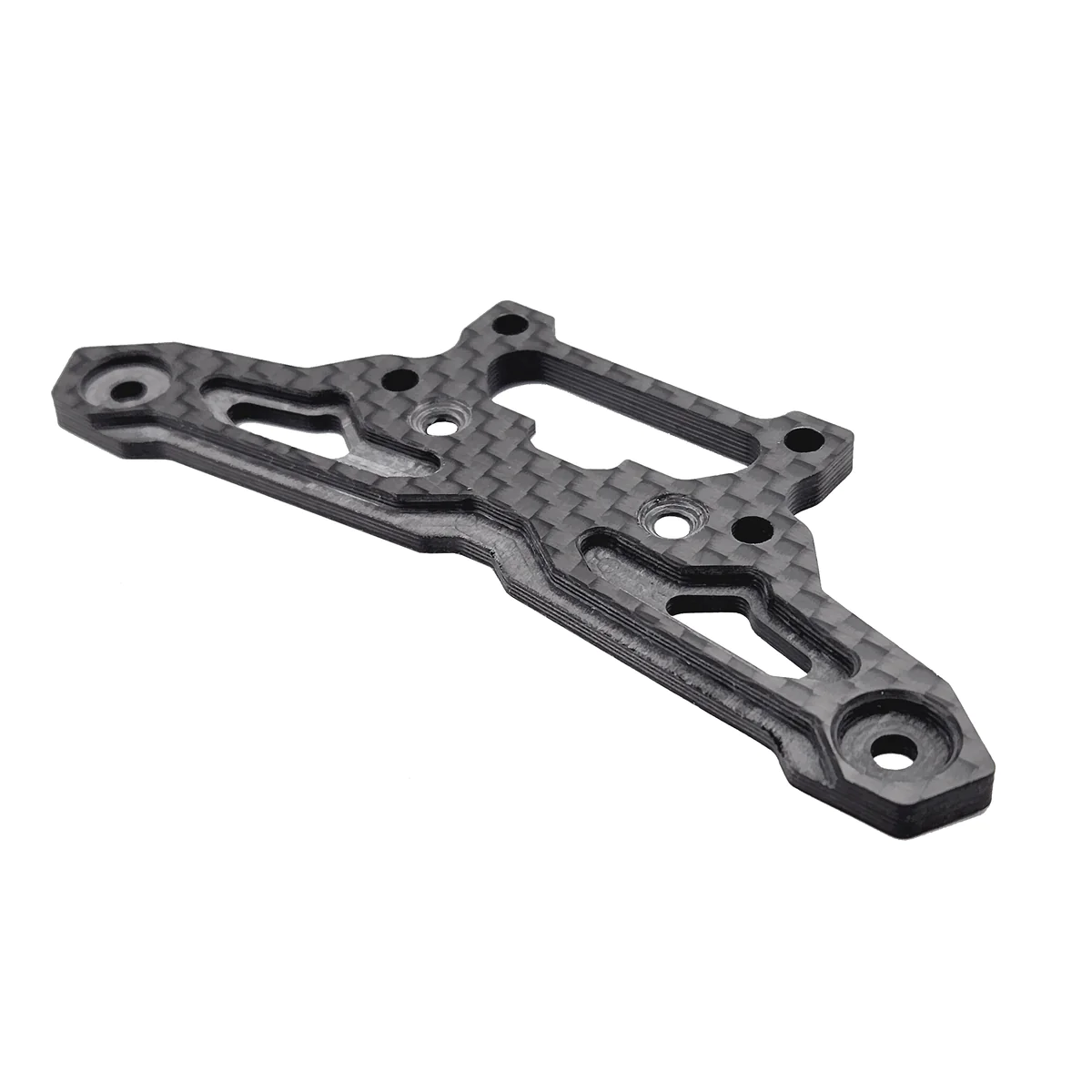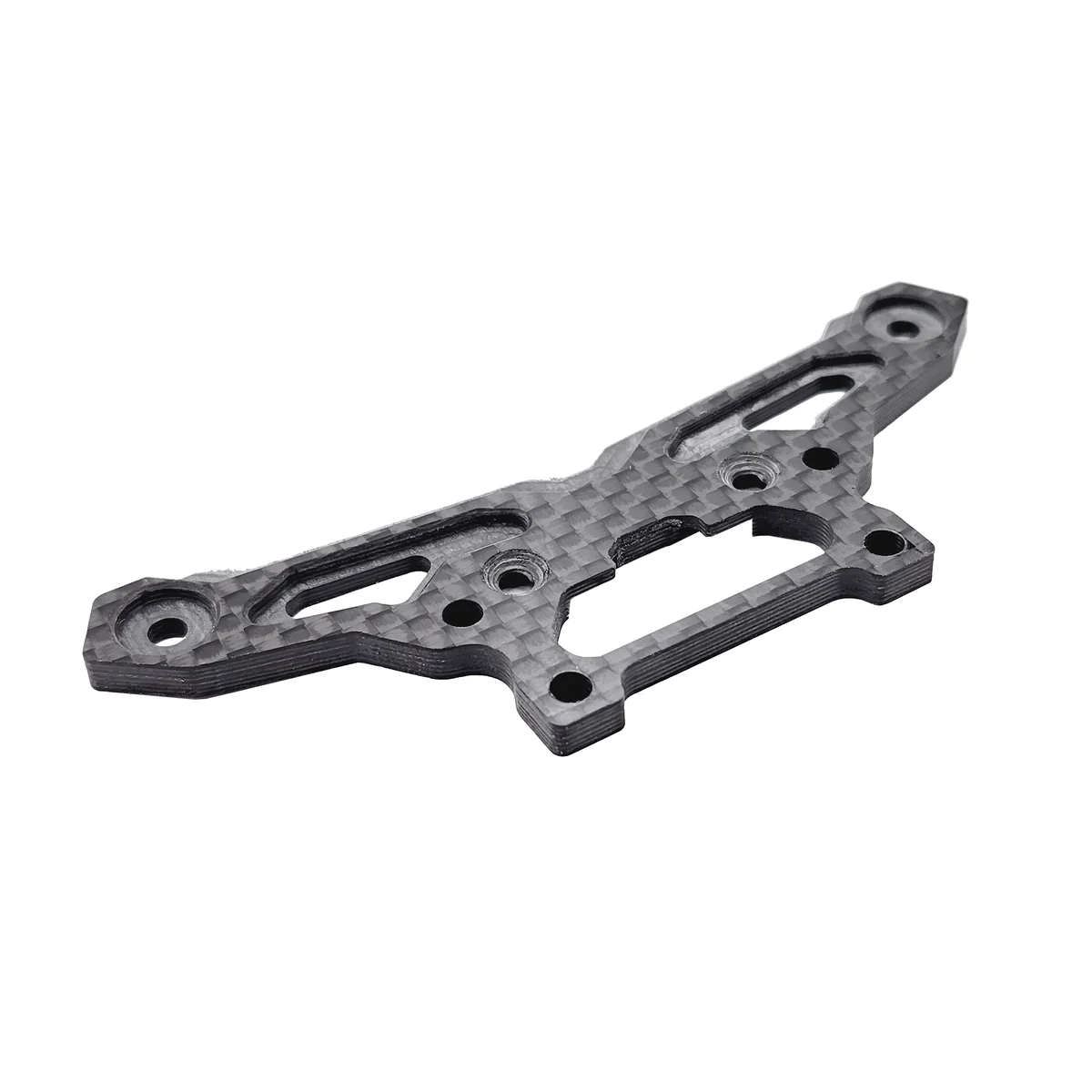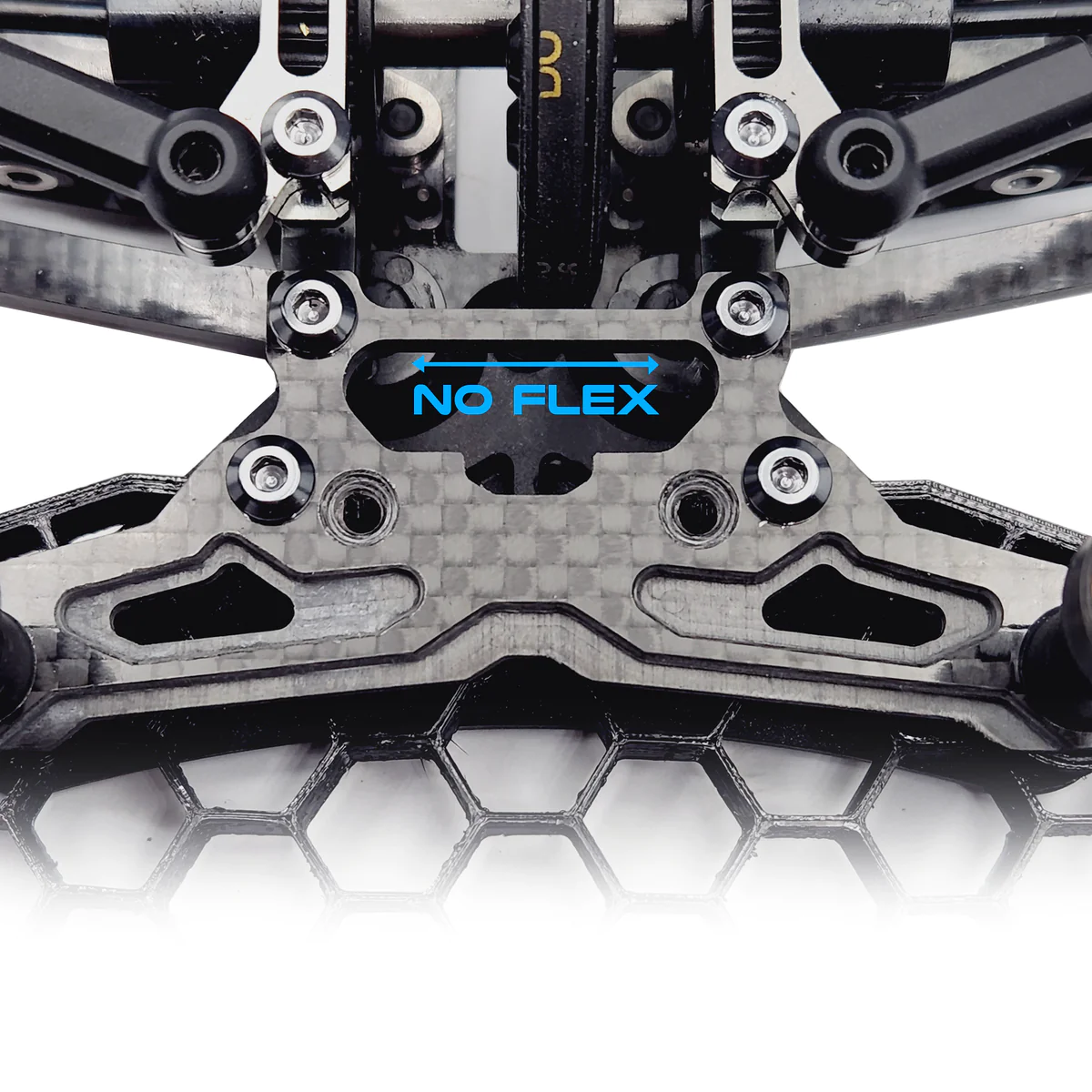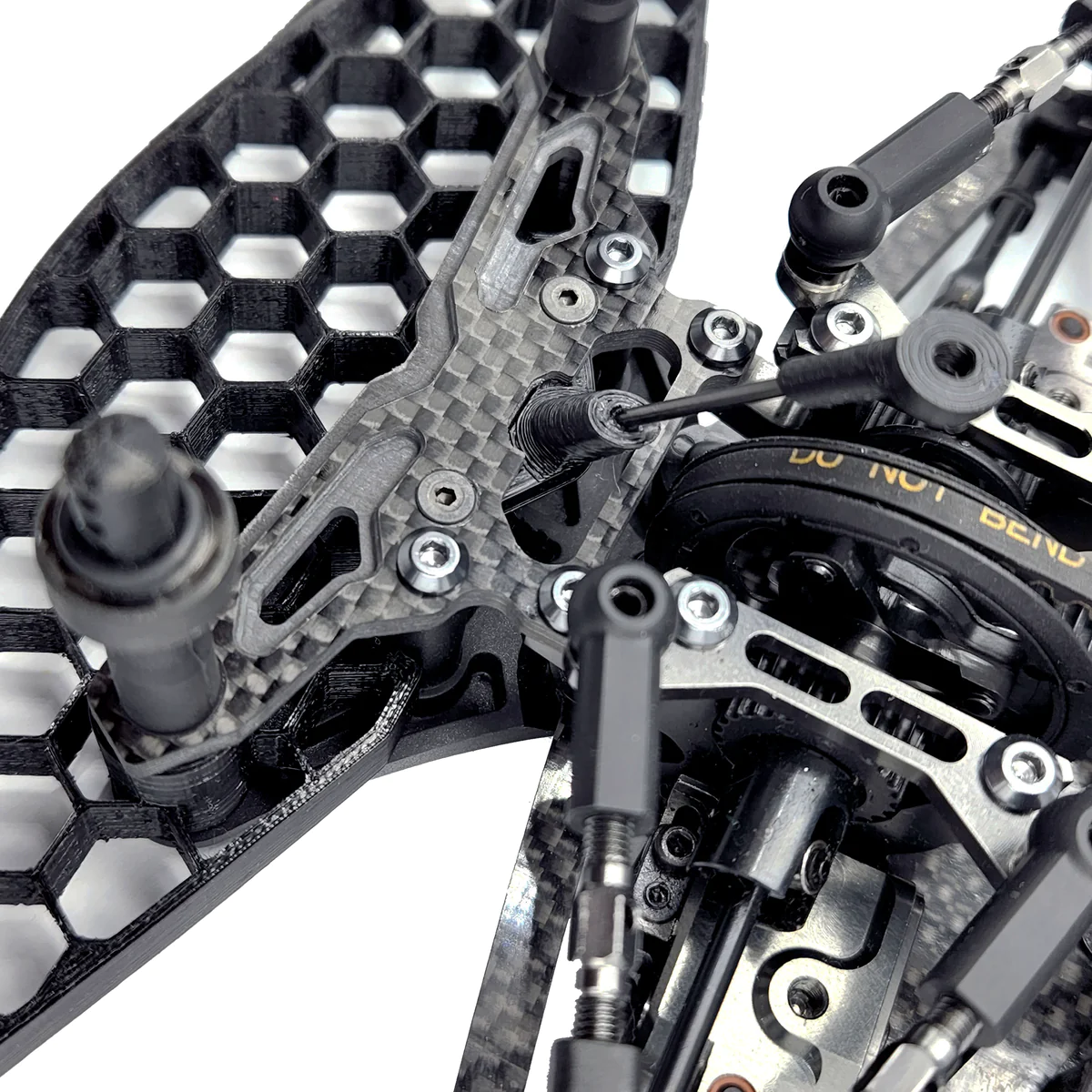 RC MAKER GeoCarbon Stiff Front Bumper Mount - Awesomatix A800R
Product Sku:
RCM-A800R-CBPS
Introducing the RC MAKER GeoCarbon Stiff Bumper Mount for the Awesomatix A800R!
The new A800R is unique, in that the bumper attaches directly to the bulkheads, and relies on this mounting point to add rigidity to the bumper assembly, seeing as the lower bumper is only secured by one screw. Front Bulkhead Flex is a crucial tuning tool these days, more bulkhead flex will allow more flex on the caster axis (emulating a C-Hub), where a rigid link will remove this flex. Thus, we have developed two types of bumpers for the new A800R, Flex and Stiff.
FLEX: Having Bulkhead Flex improves overall steering in most conditions and is recommended for; Low-Med Traction Carpet, and all Asphalt Tracks. The Flex version features pivot screw mounting to the bulkheads, so that the bulkheads can pivot on the bumper without being locked down, also making it tweak free! The shape of the bumper also encourages bulkhead flex, whilst also having a "springy" design to take front-on impacts.
STIFF: Stiff Bulkheads are more suited to very high traction conditions, where you don't want the front to bite as much, giving you a more predictable and stable car. This is suitable for very high traction asphalt, and High Traction carpet, such as US Black Carpet. The stiff version locks down with normal screws, and features a stronger design with a brace between the two bulkheads to prevent flex and tweaks. 

Another great feature of these bumpers is their ability to mount our Hood Stiffener! These are sold separately! Perfect for those lightweight bodies, our hood stiffener makes contact with the body, reducing the bodies flex and improving downforce generated by the hood and windscreen directly to the car. This part screws directly to the bumper and can be used with both foam and 3d printed bumpers. The screw at the top of the assembly can then be adjusted to set the height perfectly to the body. These weigh in at only 1.5g, making them the lightest hood stiffener on the market!

Manufactured from 3mm 3K Carbon Fiber with our Signature GeoCarbon styling! 
Give your A800R a splash of style with one of our brand new GeoCarbon Bumper Mounts!