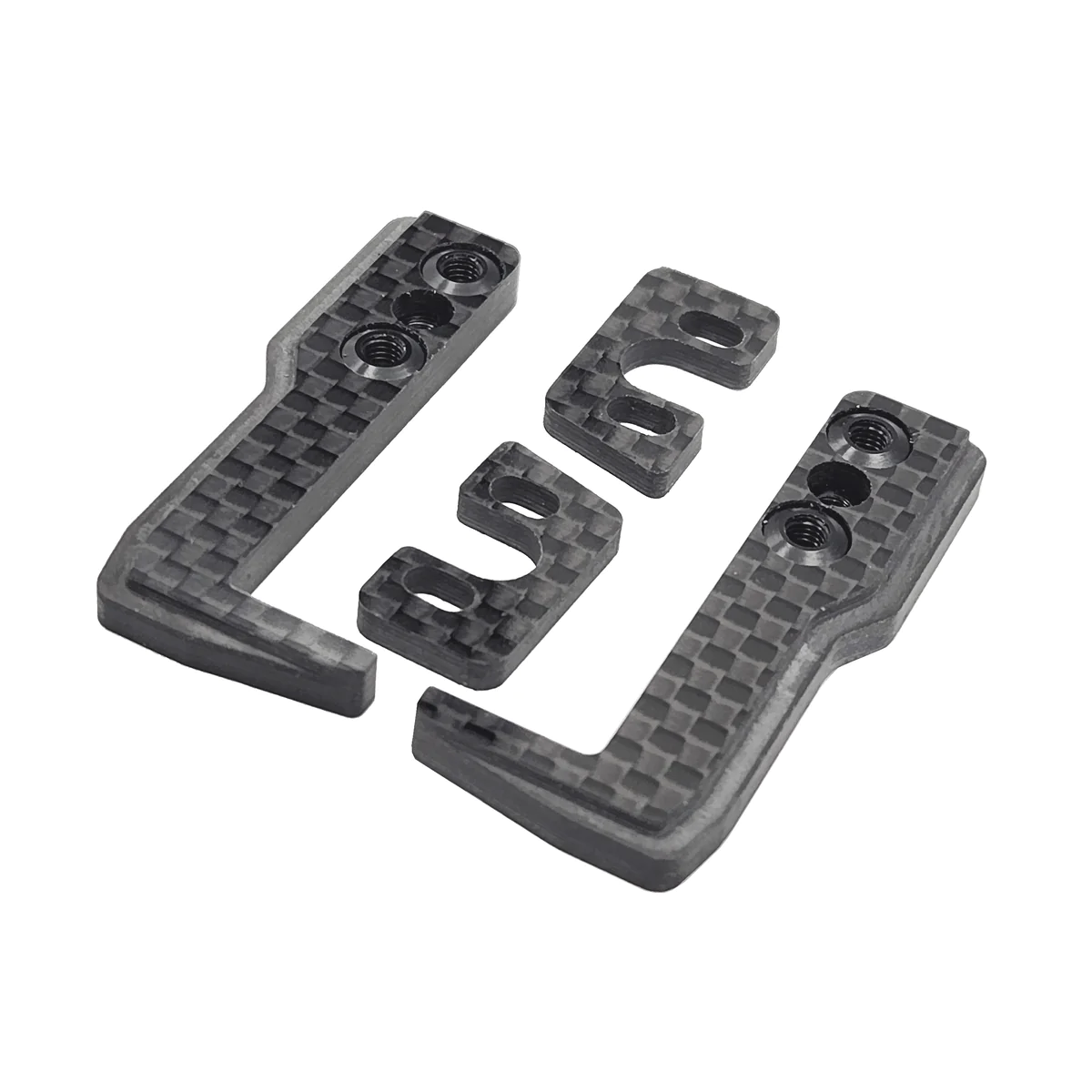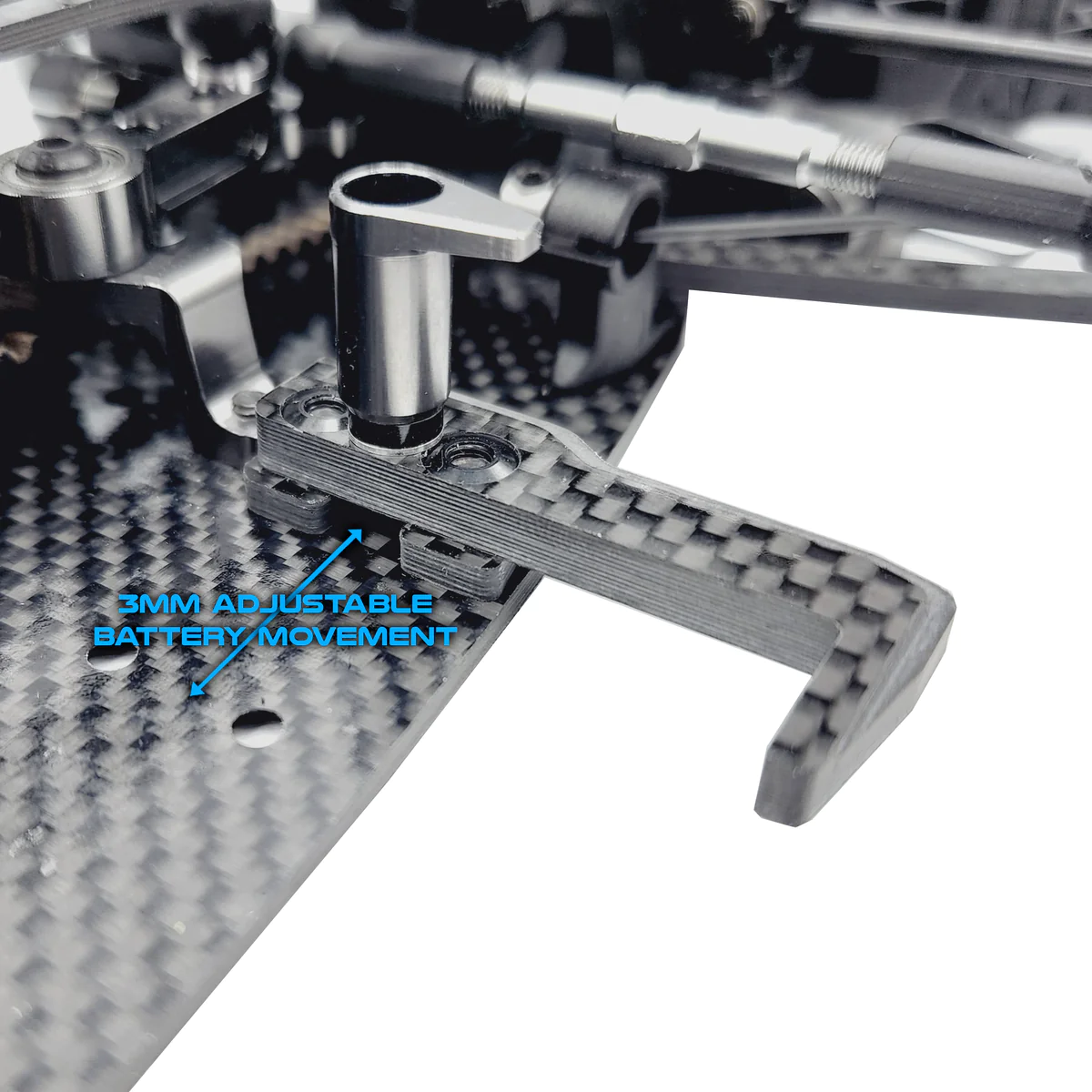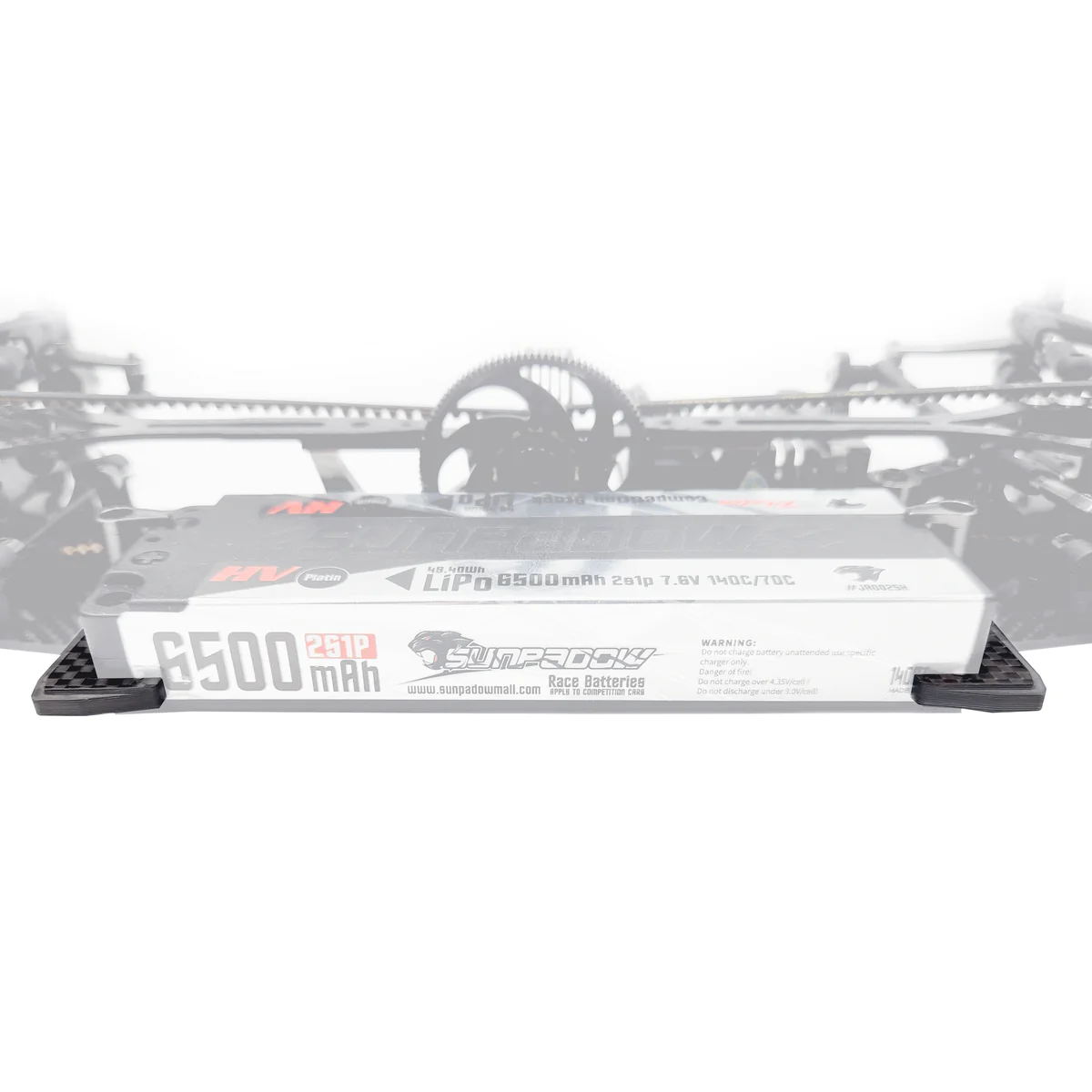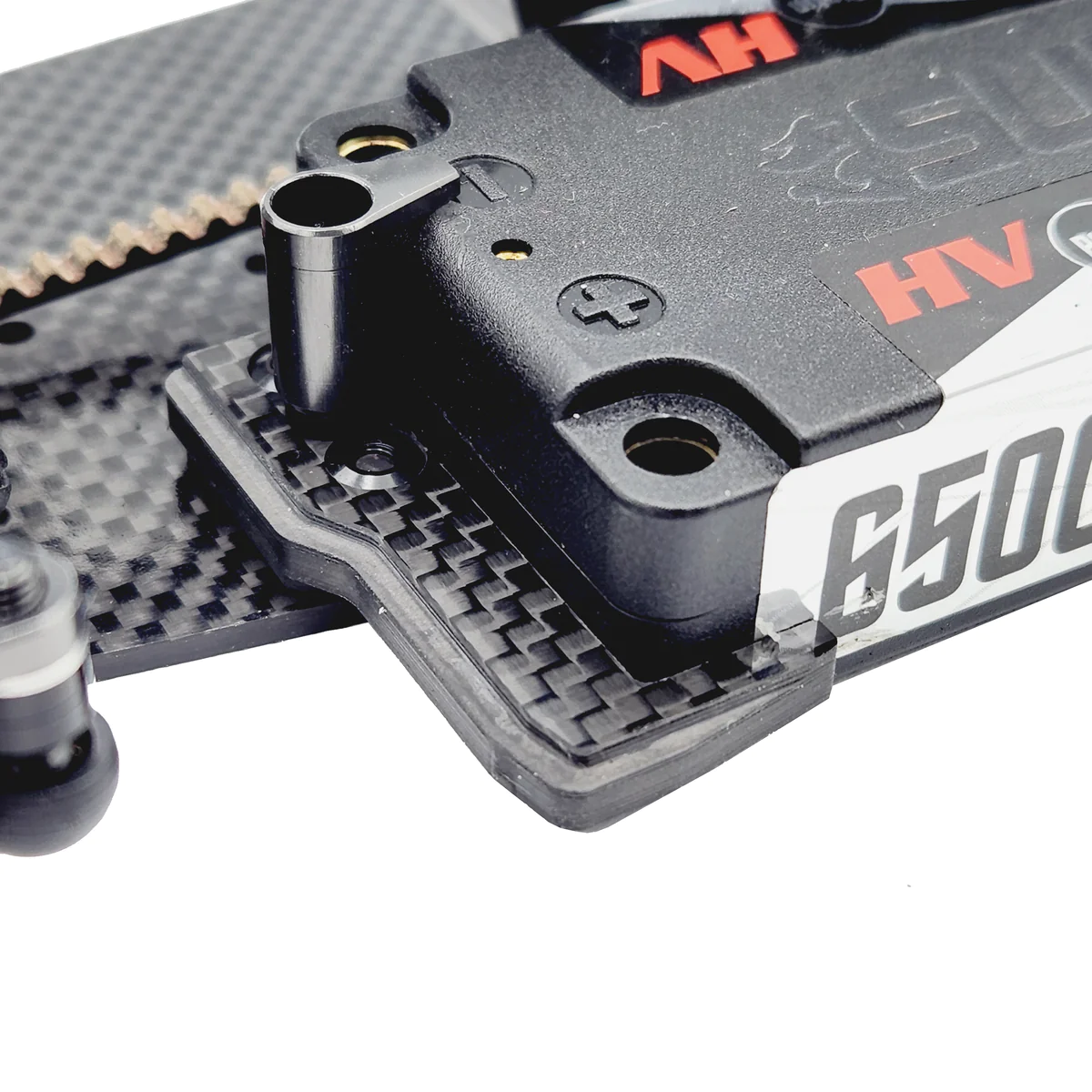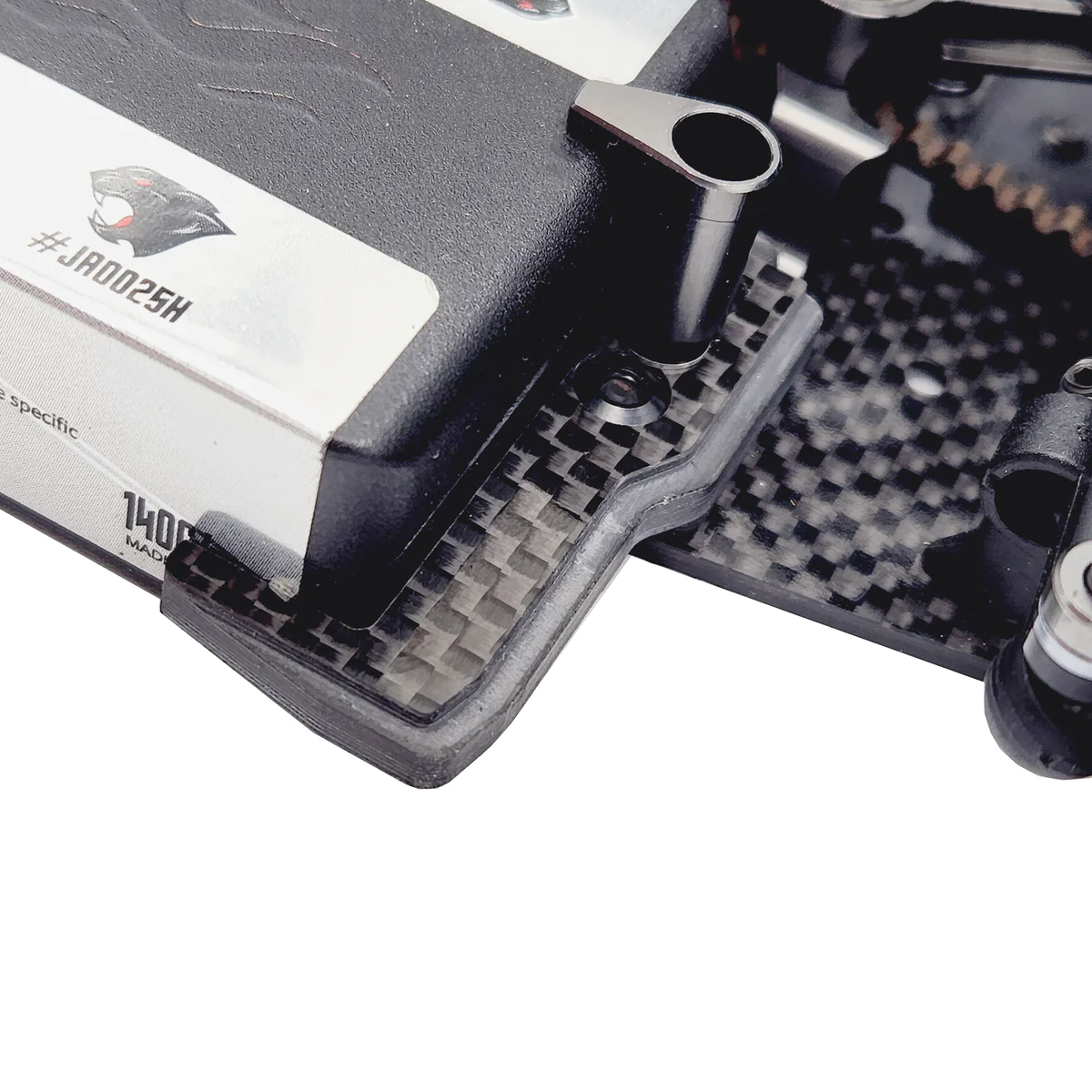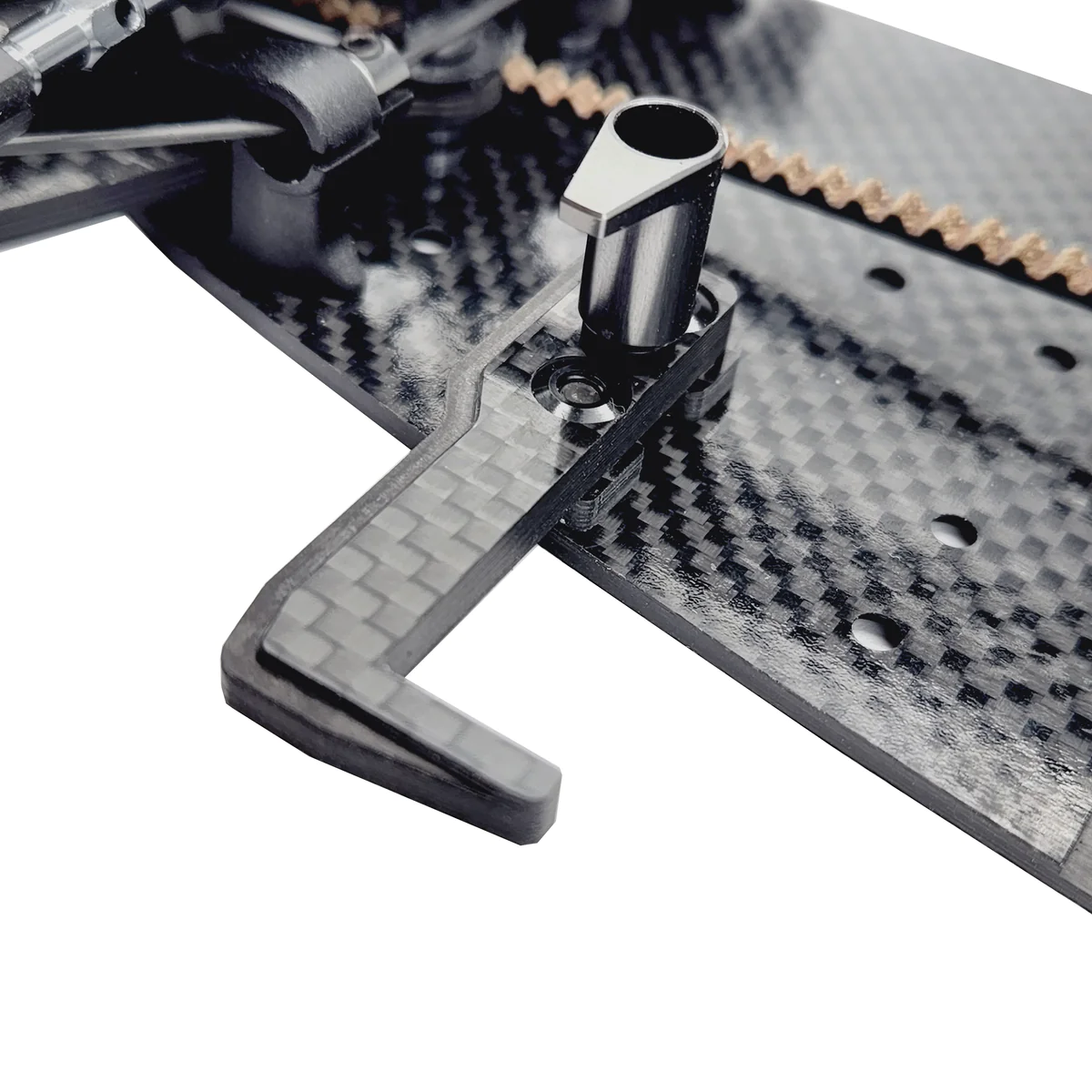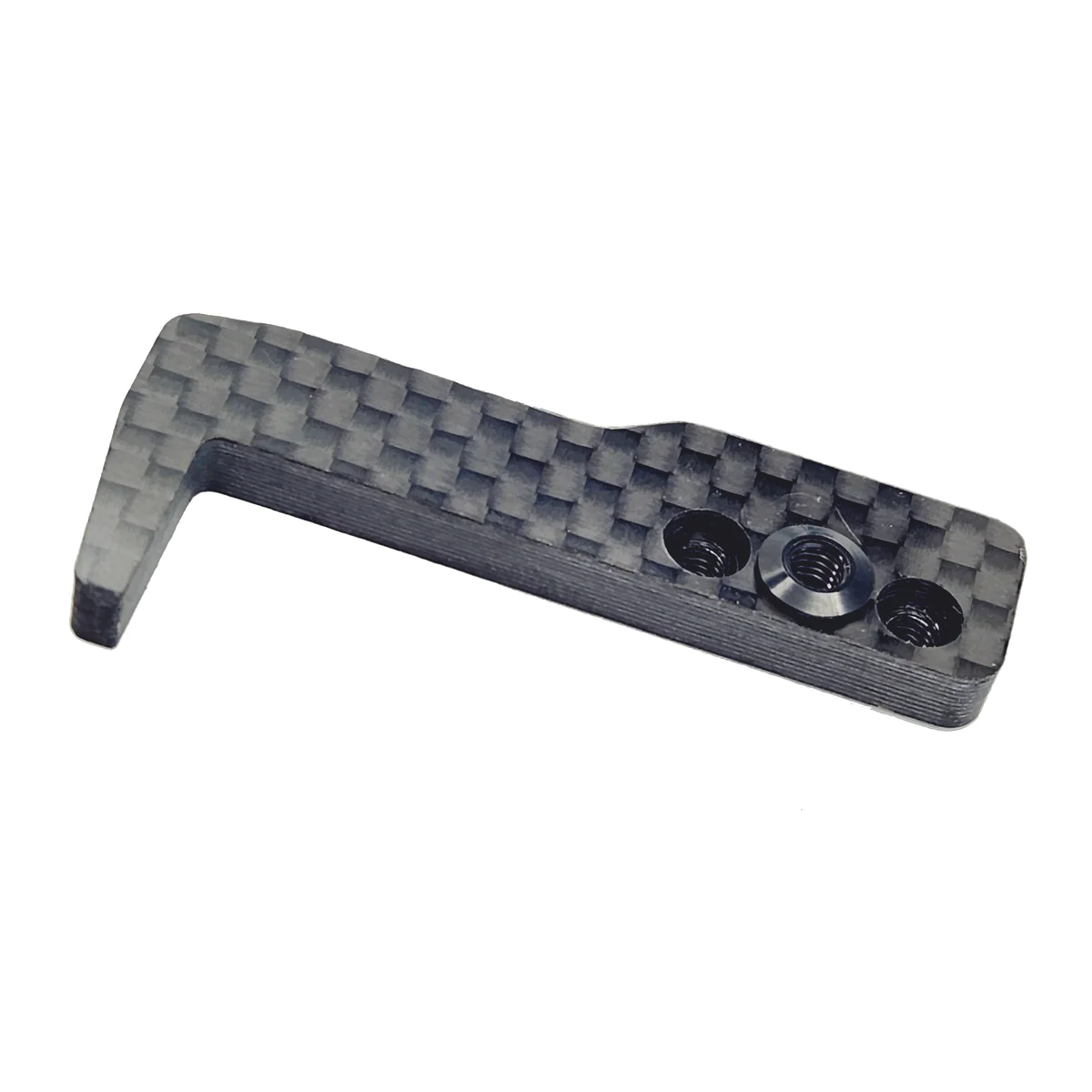 RC MAKER GeoCarbon Standard Battery Mount Set - Awesomatix A800R
Product Sku:
RCM-A800R-BM
Introducing the RC MAKER GeoCarbon Standard Battery Mount Set for the Awesomatix A800R!
Replacing the standard plastic parts, our brand new GeoCarbon Bumper Mount features great looks, adjustability and durability! The hooks are manufactured from extremely durable 4mm Thick Carbon Fibre, with a 2.5mm spacer underneath to add more adjustability, as well as added hook height for improved battery security!
The spacer features slots which allow movement under the hook, to set the correct amount of movement for your specific battery. It also allows a very small (1-2mm) tuning window for moving your battery back or forwards for fine tuning weight bias.
The Hooks feature 7075 Black Aluminum pressed threaded inserts which ensure its rigid attachment to the car, and allow the attachment of the battery swivel posts. 

We recommend using the following Awesomatix Swivel Holders:
Batteries under 21mm height: AT144 Only
Batteries above 21mm height: AT144 or BC1
Get your A800R looking amazing, and your battery secure with our brand new GeoCarbon Battery Mounts! Suits all brands of full length, standard sized batteries.