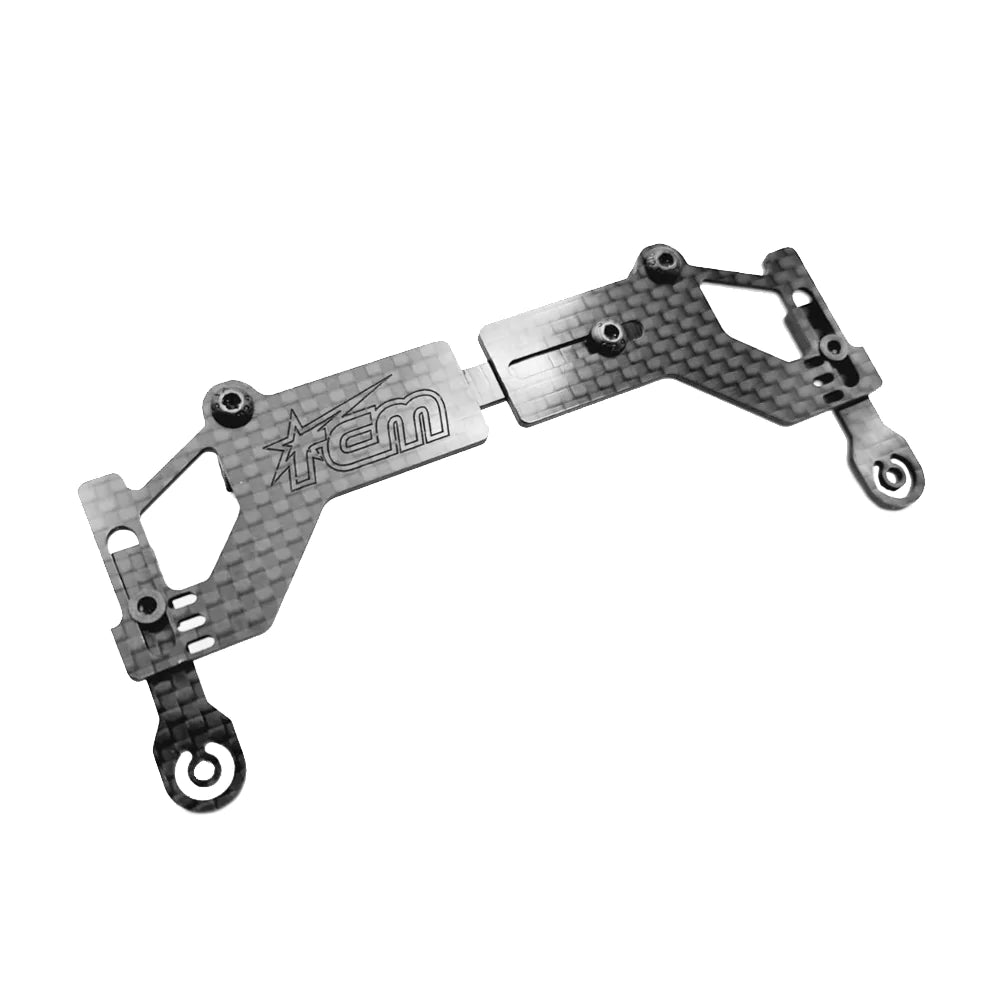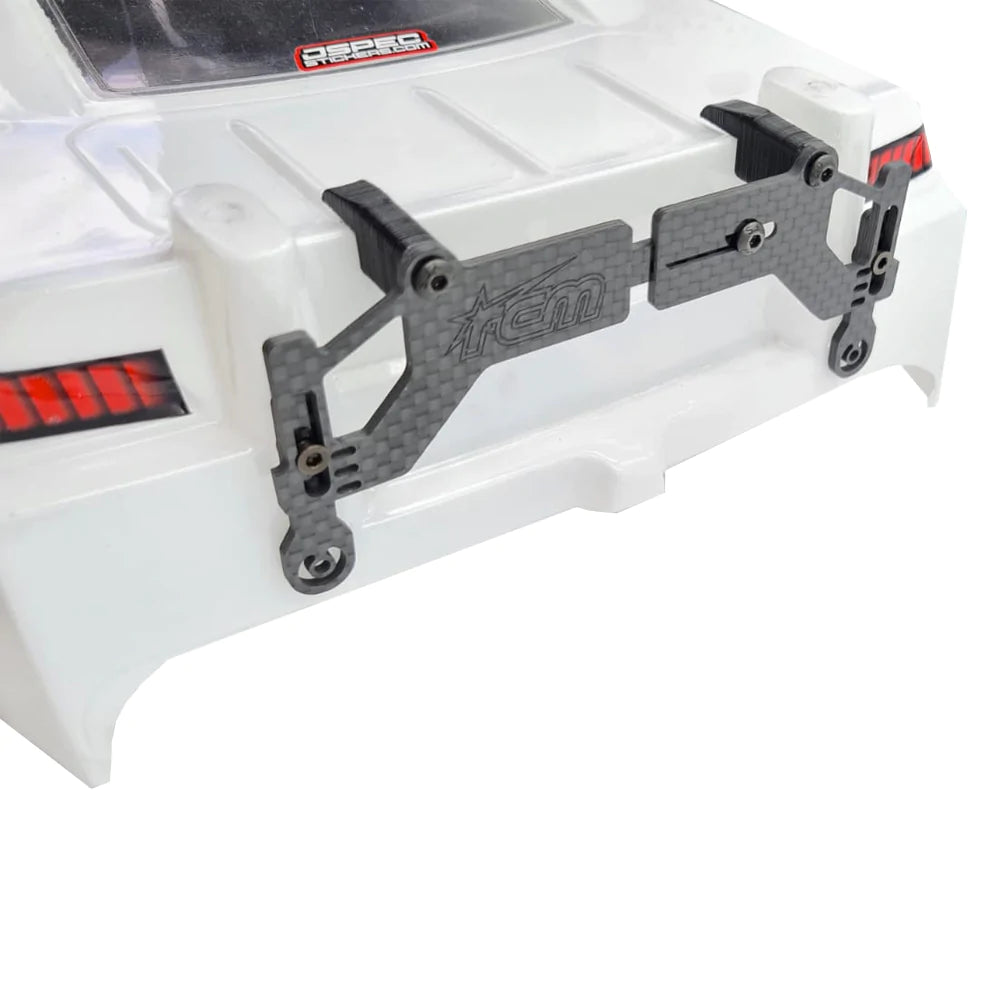 RC MAKER Adjustable Horizontal Rear Post Body Template - EP Touring Car
We're excited to introduce our brand new Adjustable Horizontal Rear Post Template! Some racers still like to mount their bodies with holes in the rear, so we've gone and made their lives that bit easier with our brand new Universal Template system! 
Featuring both adjustable width and height, it allows you to mount all your bodies exactly the same and get your holes on point every time no matter what car or bodyshell!
Adjustment
To set the correct width, simple loosen the screw and slide to the correct width. Fully closed is 100mm, so depending on your post width, open it by the same amount by measuring the internal gap with a calliper (e.g. 108mm - 100mm = 8mm gap)
The height can be adjusted by loosening the slider screws and moving the arm up and down. Be sure to keep the arm square by lining it up against the main plate. The notches help to give you an indication of the distance from the top of the wing strut with central being around 40mm. This can vary slightly different from body to body so if going off height measurements we encourage you to measure from the wing mount to your post's centre with a calliper first, and then copy the templates height to line up with that mark. Then you can replicate on the other side to make both left and right the same. 
Locating
Locate the template over the rear ledge on the trunk of the body. Simply hold it with one hand and centre it between the wing posts and the features on the body. With one hand holding it in place, use the other with a fine point sharpie to mark both the centre of the hole and around the slot to give you an approximate "outside" dimension. We have made this a bit smaller than required so that you don't make your holes too big straight up. Drill with a body reamer, and you have perfect holes transferrable to all of your bodies with ease! 
Features
Fully adjustable width and height to work with any 1/10th Touring Car
Works with all 1/10th EP Bodies (including most GT with rearward overhanging wing struts)
Allows seamless accurate mounting of new bodies once height is set
Super lightweight CNC Machined carbon construction
Manufactured entirely in Australia
Note: Not required when using our HRP Body Mount System... only if you are making holes in the body for the posts.