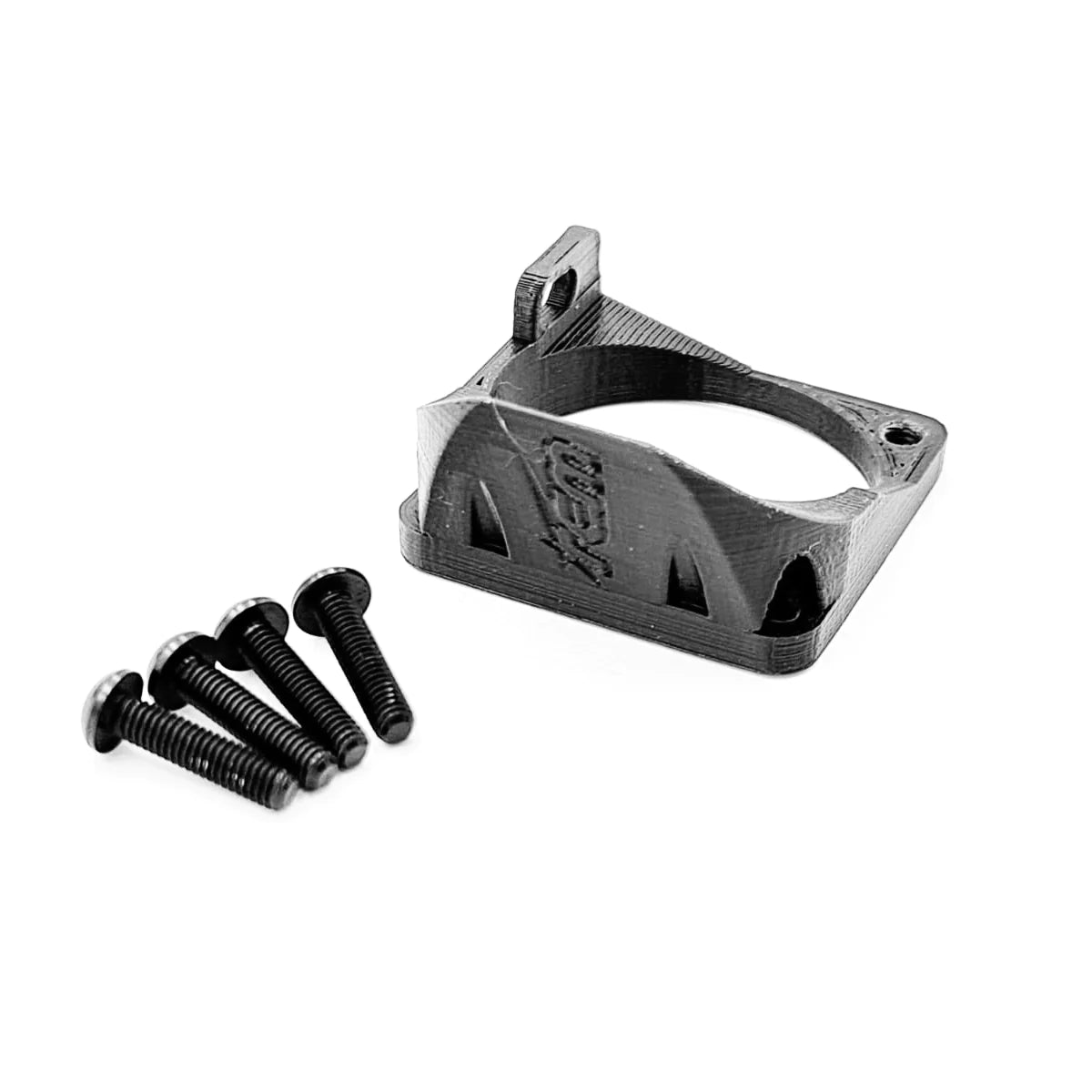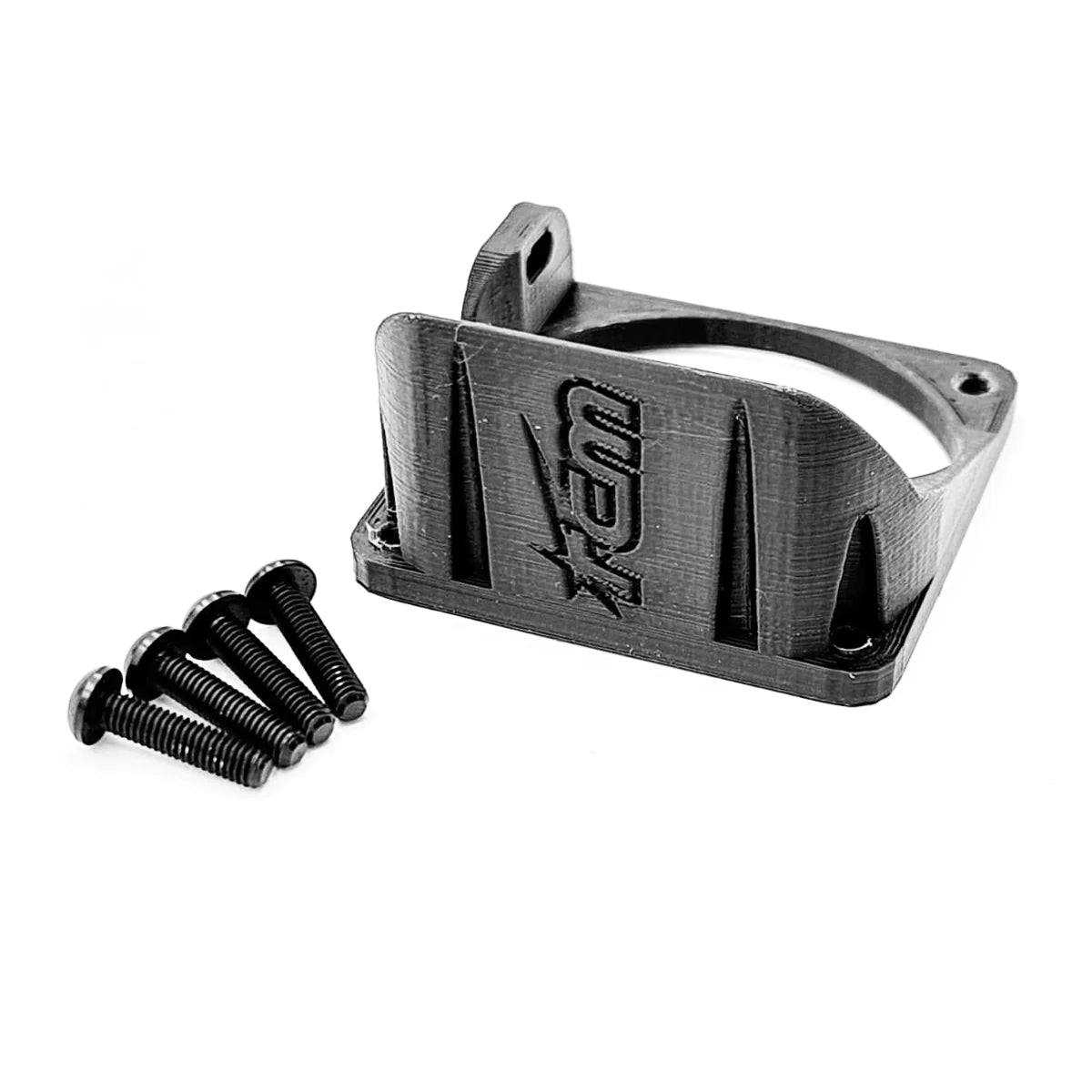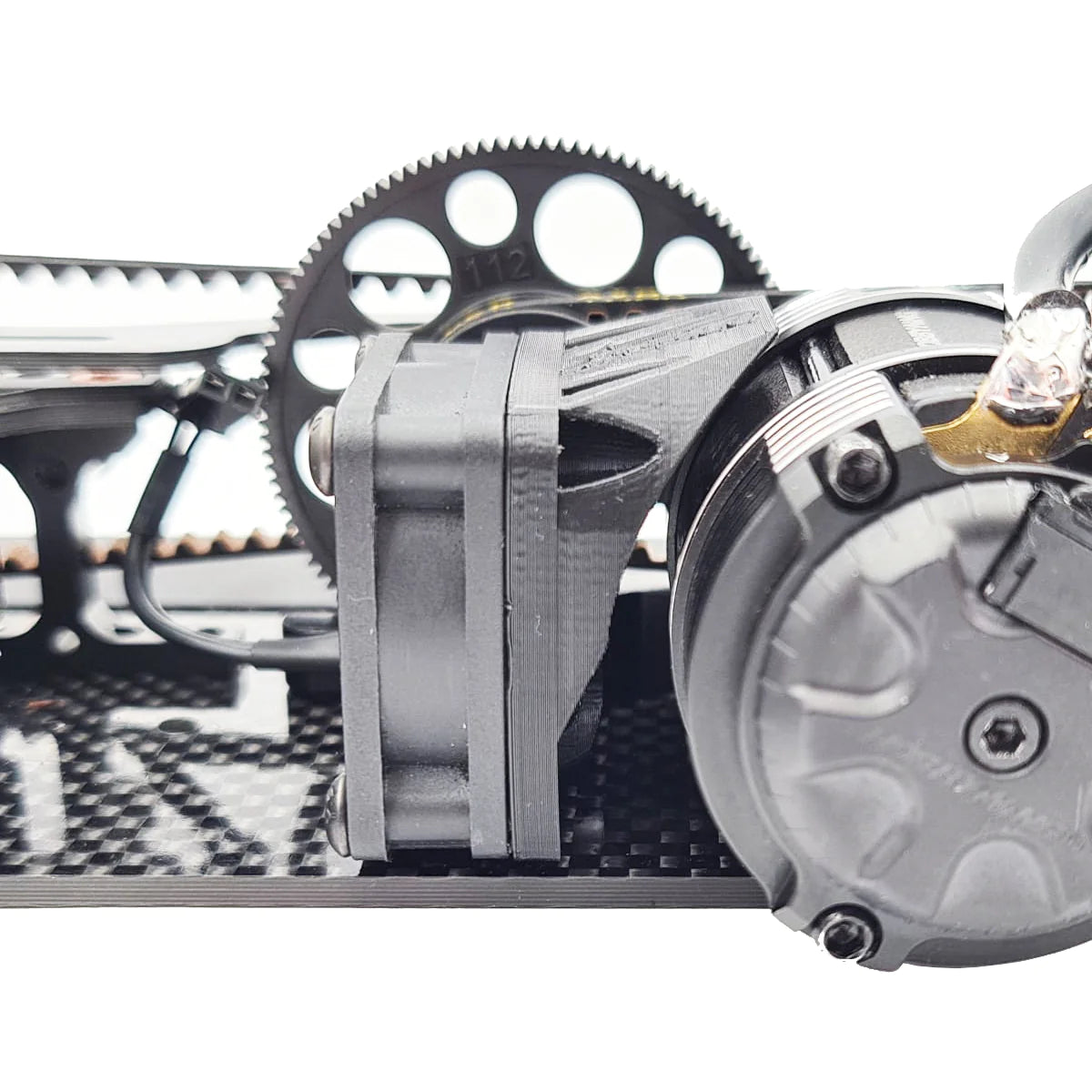 RC MAKER 3D Pro Direct Mount Fan Shrouds - A800R/MMX
Product Sku:
RCM-FS40-A800MMX
Introducing the RC MAKER Direct Mount Fan Shrouds! It screws straight to the spare hole in the motor-mount on the Awesomatix A800MMX or A800R Touring Car. With our fan shroud, there is no need to purchase any after market fan mounts, or tape anything. The fan shroud screws directly to the motor-mount and floats the fan and shroud assembly off the chassis for uninterrupted flex. The assembly is also adjustable in/out and up/down in by adding or removing shims from the screw, and sliding in the slot. This can be handy for balancing your car or adjusting height to clear weight underneath.
The shroud itself has been optimized to direct the air towards the motor, without smothering the fan and reducing the RPM. Many fan shrouds on the market today, whilst directing the air, smother the fan and actually cause less air movement. We've used a scale and fan mounting system to determine the impacts shrouds have on the movement of air towards a motor and have ensured there is absolutely no loss of air volume with our shroud!
Our direct mount fan shroud can be used with our Floating Electronics Plate. It comes in both 30mm and 40mm variants depending on which fan you run.
The set includes a lightweight 3D Printed, Pre-Tapped Fan Shroud for smooth installation, with super lightweight aluminum hardware required for installation of both the shroud, and your fan. 

Features:

Mounts directly to the motor-mount with no fan mount or tape required
Increases volume of air flow over the motor, reducing motor temperatures
Floats Shroud and Fan Assembly off the chassis for uninterrupted flex with horizontal and vertical position adjustment 
Works with RC MAKER Floating Electronics Plate
Includes super light aluminum mounting screws
3D Printed in Australia from the highest quality PLA+ Filament