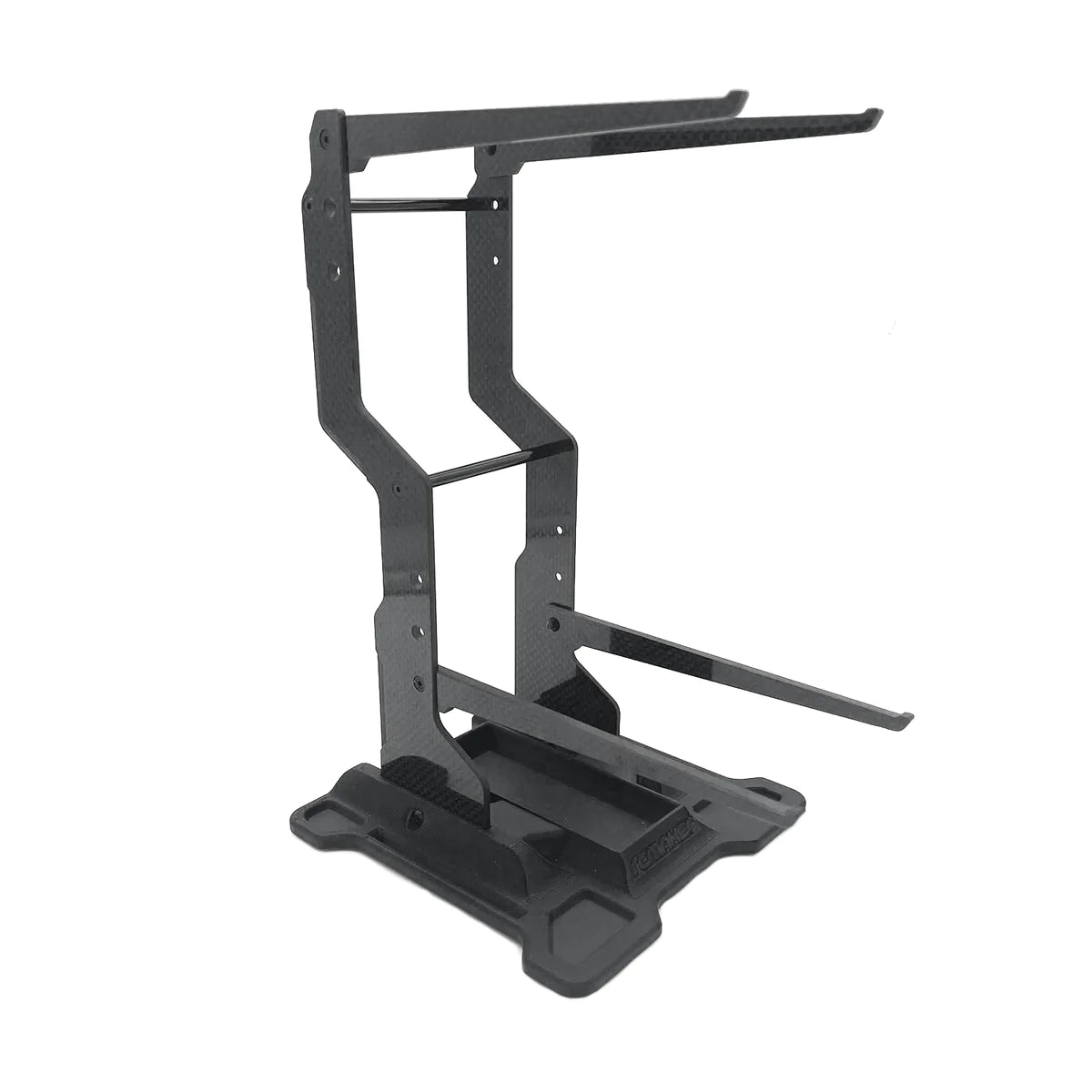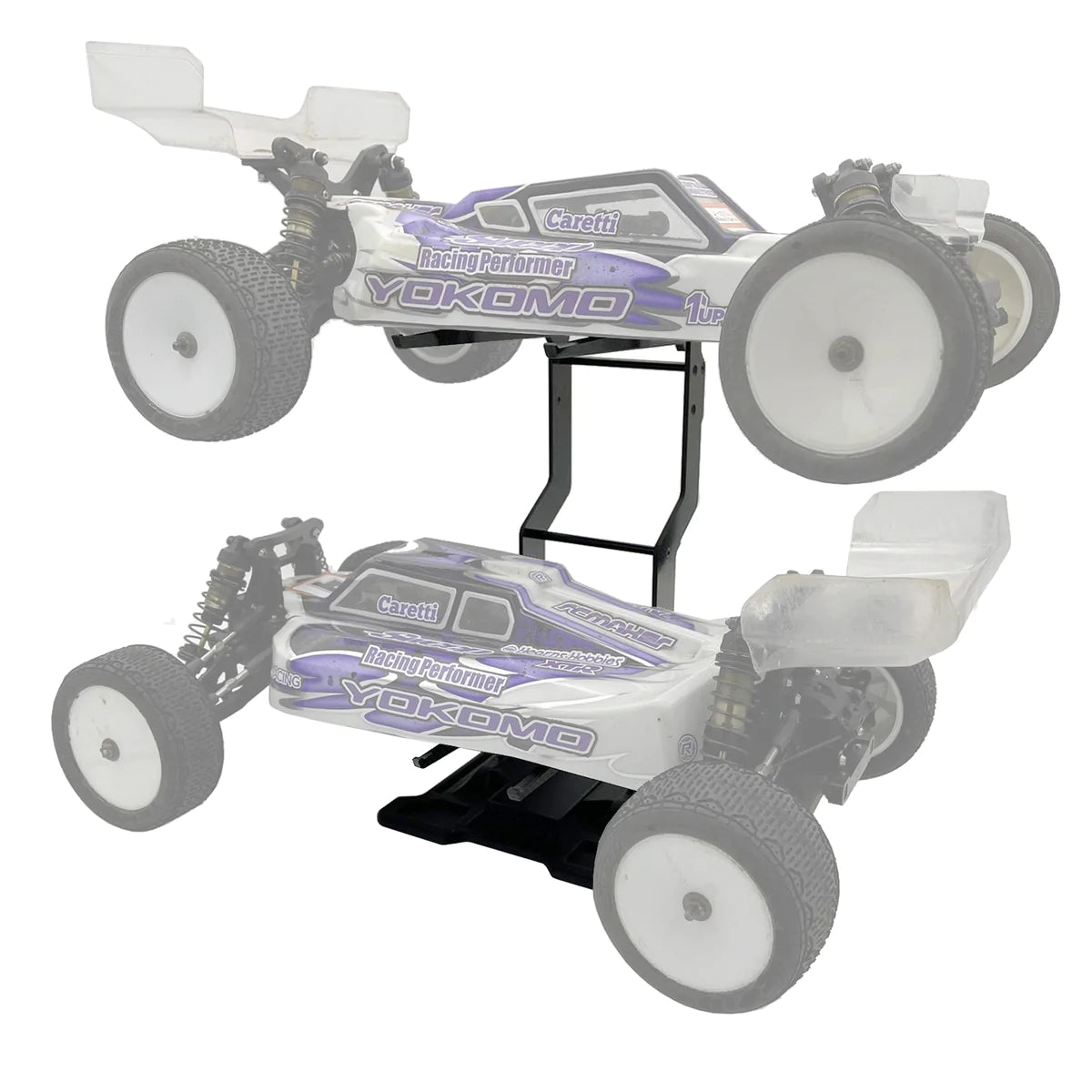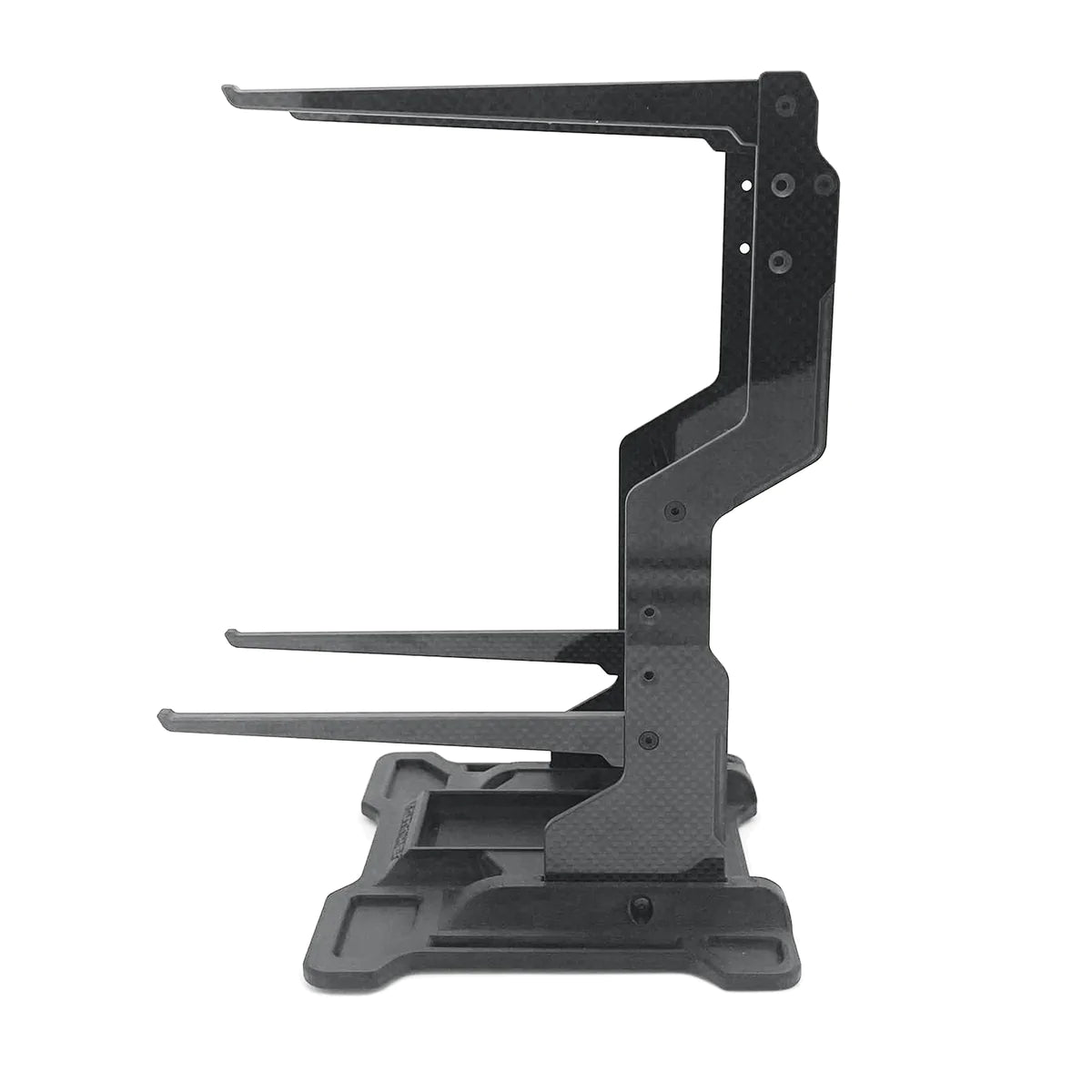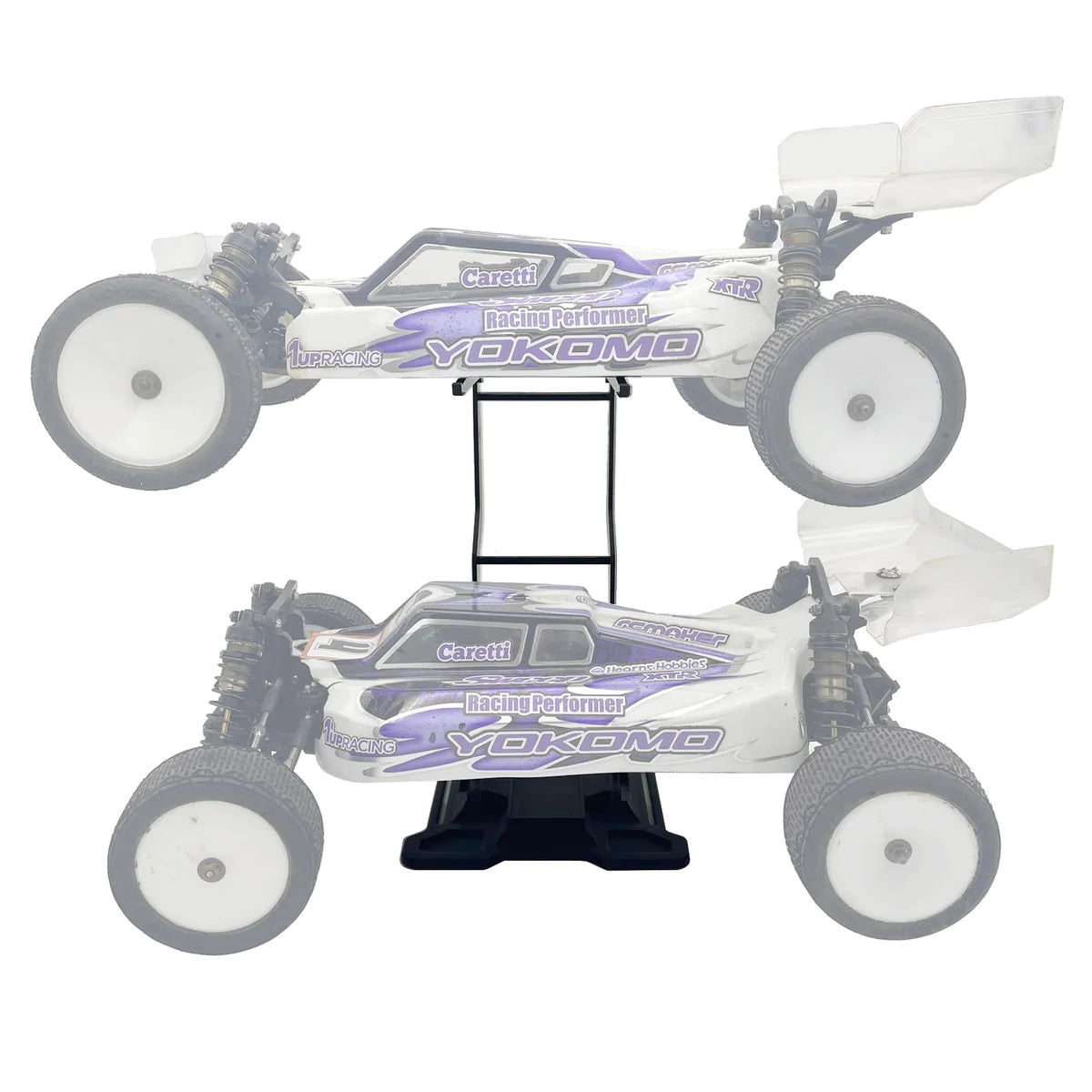 RC MAKER 3D Pro Carbon Car Stacker - 1/10 EP Off-Road & Nitro On-Road
Introducing the RC MAKER 3D Pro Carbon Car Stacker that suits 1/10th Off-road, 1/10th and 1/8th Nitro On-road and No Prep Drag Cars! 
Pit space is always tight at a big race, and running multiple classes you end up finding no space to store your cars! They get shoved under the table or end up in your buddy's pit space next to you. Well that's now a thing of the past; our car stacker stores up to 2 chassis to keep your gear neat and tidy!
This keeps everything in one spot so you can be and feel organised, knowing at a glance what cars are prepared or not. It free's up bench space to do the wrenching you need to do, and whatever car you need is at arms length. 
Both upper and lower arms have adjustable height, we suggest placing the biggest car at the bottom and adjusting if need be as you go up. This stacker allows plenty of room to store your cars with a huge 170mm distance between the upper and lower level.
The 3/4mm CNC Machined Carbon Fibre gives a stylish look, along with the super high quality 3d printed stand. The carbon can be removed from the stand by only removing two screws that attach the carbon to the base. The carbon features two 7075 Aluminium standoffs for rigidity which can be easily removed with 2 screws. So 4 screws removed and you can flat pack it for travelling!
The base contains several voids for holding screws, shims, body clips and many other parts, handy for keeping things clean! Our 3D Pro Carbon Car Stacker is an absolutely must have for drivers running multiple classes and wanting to keep things organised and maximise pit space! Note: Keep out of direct sunlight on hot days, excessive heat exposure could cause slight deformation of the base! 
Supported Cars:
1/10th Offroad

 

- 2wd, 4wd, Truck, Short Course (Max Chassis Width 135mm)
1/10th No Prep Drag

 

- All Chassis with Maximum Width of 135mm
1/10th & 1/8th GP Onroad

 

- All Chassis with exhaust facing outwards 
Sizing:
Max height distance between top and bottom arms:

 

170mm
Maximum Chassis Width:

 

135mm
Horizontal Arm Spacing:

 

75mm Centre to Centre
Features:
Holds 2x Cars at one time vertically for maximum bench wrenching room!
Adjustable shelf height for different car heights (car on top shelf's height is unlimited)
Storage tray built into the base for holding screws, shims, body clips etc
Light weight and Easily disassembled and flat packed for travelling
High Quality 3/4mm Carbon and 3D Printed Construction
Assembly Instructions:
Attach the Anti slip rubber grommets underneath the base of the stand, one in each corner
Insert the two main carbon pillars into the base and tighten with the supplied M3x16 Button Head Screws.

 

Make sure the countersinks on the pillars are facing outwards!
Use the M3x8 Countersunk screws to attach the shelves with the

 

flat edge upwards.

 

There are 2 for each side, they will lock into place onto the main pillars so they can't pivot.
Using the remaining M3x10 Countersunk screws, install the 2x Alloy Posts in the middle, and very top of the stacker. That's it - you're done!