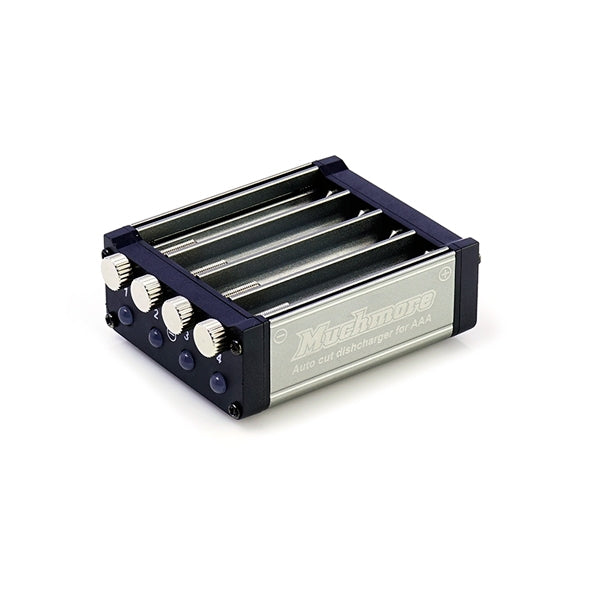 MuchMore Racing Auto-Cutoff Individual Discharger for AAA Batteries
Tighten the screw carefully until the tip contacts the battery.
(If you over tighten the screw, the battery may broken)
4 RED LED lamp for easy to check of discharge status.
When LEDs turn off, please unscrew 4 screws and take out the batteries from the tray. 
Dimension
54 x 70 x 25.8mm
Weight
88g
Cell No.
1 - 4
LED
4
Discharge Rate
500mAh
Cut Off voltage
0.9V