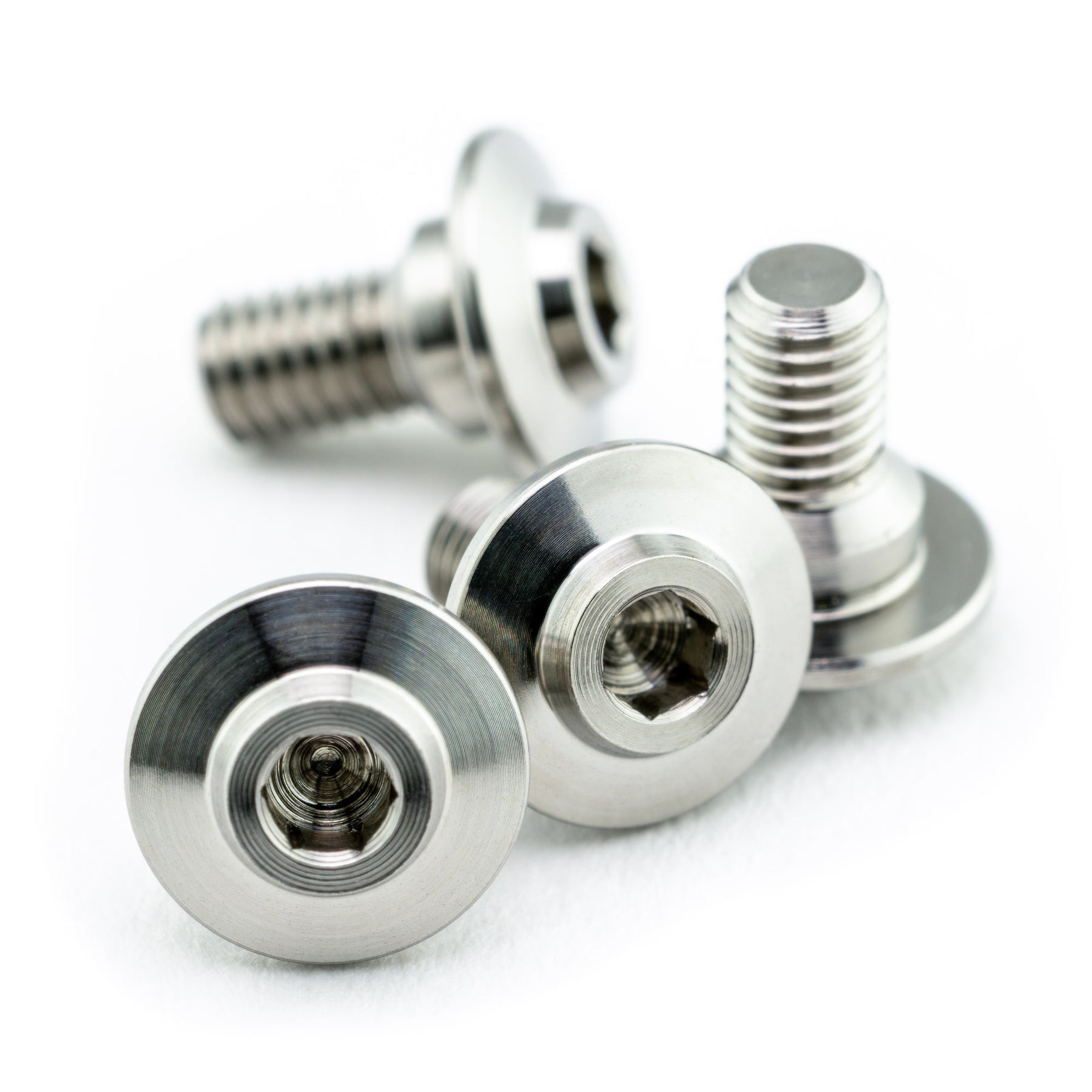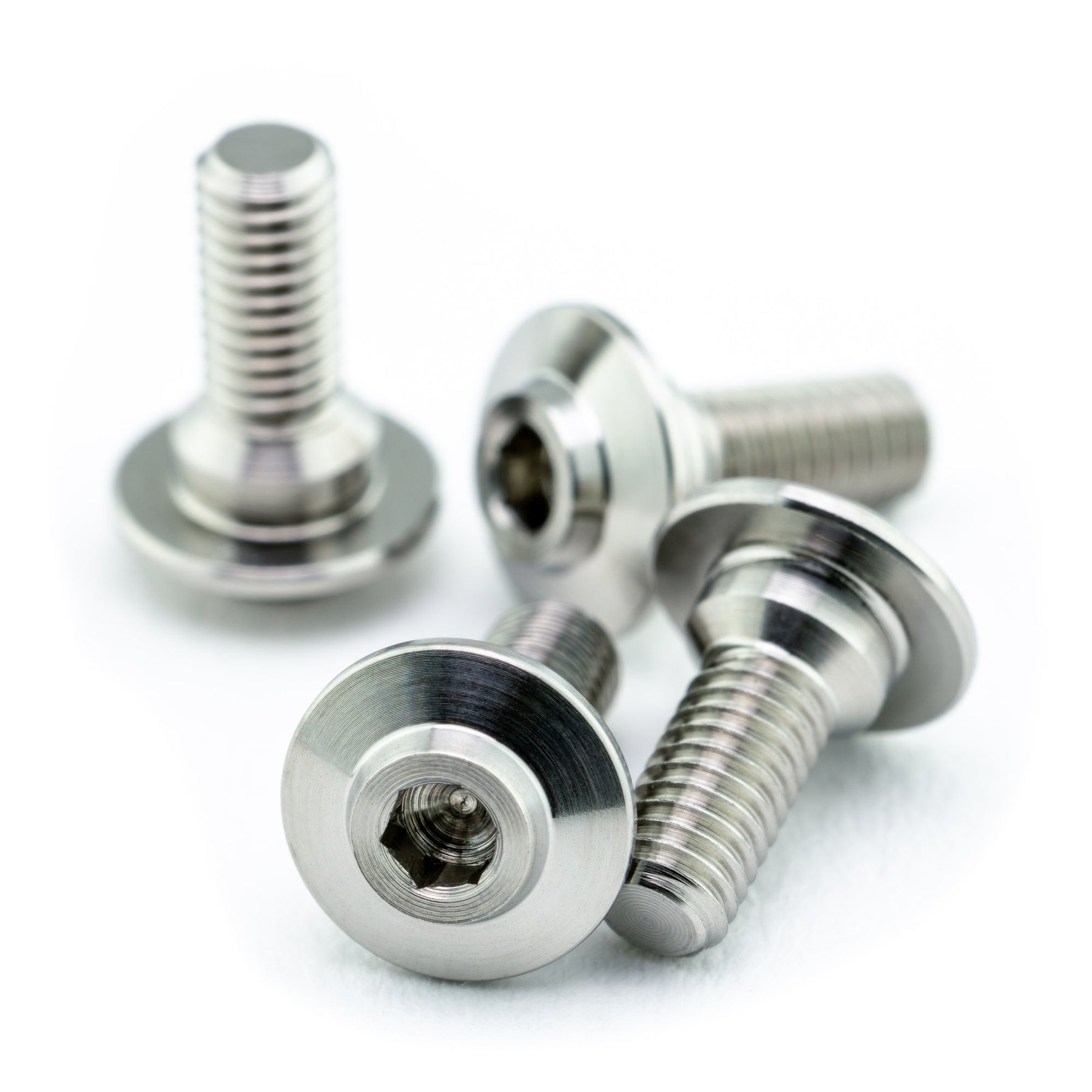 1up Racing Pro Duty Titanium Screws - ServoLock - 4pcs
Keep your servo in it's place with 1up Racing Pro Duty Titanium ServoLock Screws! Our CNC machined Grade 5 Titanium screws feature an oversize head and wide neck for a snug fit in most common 1/10 Servos, helping to ensure your steering or throttle points won't shift during hard collisions.
Pro Duty Titanium is as good as it gets! You can expect these to withstand any abuse thrown their way and look great while doing it. The ultra-sleek head design removes as much unnecessary material as possible for an unbeatable look and superior weight savings.
Pick up a set of Pro Duty Titanium ServoLock Screws for every servo in your fleet!
Fitment Details:
Our M3x6 Pro Duty ServoLock Screws are perfect for servos directly mounted to an aluminum mount.


Use our M3x8 Pro Duty ServoLock Screws when using spacers or threading into plastic.


Perfect Fit 2mm Hex
Servo Mounting Neck – 4.2mm x 2mm
Head O.D. – 7mm
3x6 Specs: M3 x 4mm Threads (Replaces M3x6 BH Screw or M3x8 FH Screw)
3x8 Specs: M3 x 6mm Threads (Replaces M3x8 BH Screw or M3x10 FH Screw)

Verify these will work with your servo before ordering!  For MKS Servos we recommend our Pro Duty Lockdown screws instead.
Installation Note: We recommend using Genuine MIP 2.0mm Hex Driver Wrenches for the best hex engagement and fit! The majority of screw/hex failures we see is caused by over-tightening during installation. If you're having issues with screws backing out be sure to use a thread locker rather than cranking these down super tight. This ensures the hex will stay in excellent condition and your Pro Duty screws can be used over and over again for years to come.