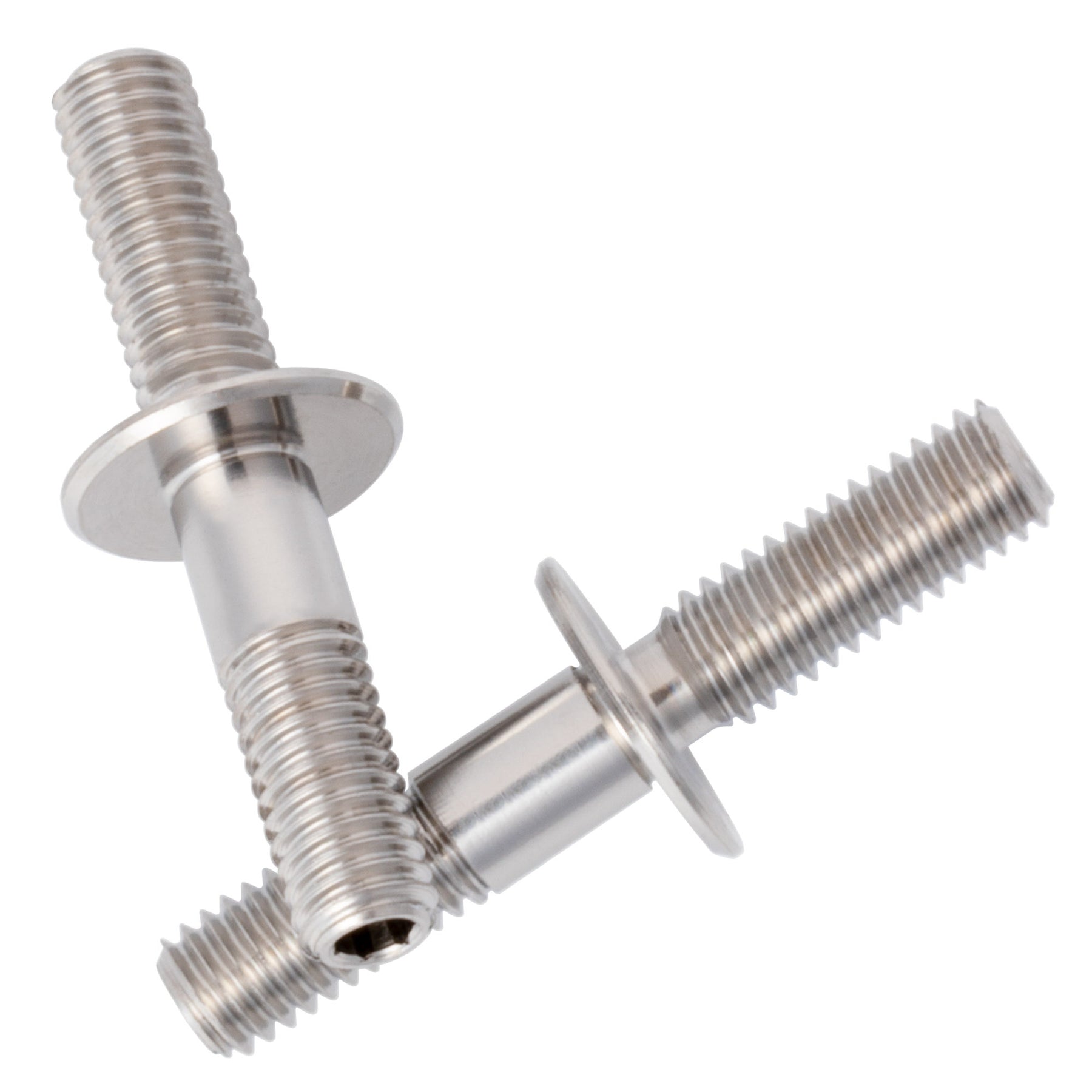 1up Racing Pro Duty Titanium Lower Shock Screws - 1/10 Off-Road & Drag
The 1up Racing Original Design Pro Duty Titanium Lower Shock Screws have been updated for 2023!
- LH threads for screwing into the arm. These won't back out if you over-tighten the locknut!
- Deeper and tighter-fitting 1.5mm hex for improved engagement with the wrench and extended life!
- 3mm O.D. x 4mm Neck fits more shocks than ever!
Thanks to their 3mm neck, 1up Racing Pro Duty Titanium Lower Shock Screws do away with excess slop that causes inconsistent ride height and tweaked cars.  The wide yet super-thin flange allows our Perfect Center Screws to be tightened firmly against the arm.  These details help ensure your screws stay tight and your car launches straight from the line time after time!
Shed excess unsprung weight - a pair of Pro Duty Screws weigh only 1.06g!  Precisely cut by CNC tooling from superior quality 6AL4V Titanium to ensure high strength and brilliant appearance.
You won't need to remove 1up Perfect Center Screws when maintaining your car.  Simply remove the locknut and your shock slides right off!  Give your fleet the Pro Duty treatment today!
A direct fit on many popular 1/10 Off-Road Buggies, Trucks and No-Prep Drag Cars!
Installation note: These use LH threads for threading into the arm. We recommend using Genuine MIP 1.5mm Hex Driver Wrenches for the best hex engagement and fit!
The majority of screw/hex failures we see is caused by over-tightening during installation. If you're having issues with screws backing out be sure to use a thread locker rather than cranking these down super tight. This ensures the hex will stay in excellent condition and your Pro Duty screws can be used over and over again for years to come.
Includes:
2 1up Racing Perfect Center Titanium Lower Shock Screws